Tall Building Fire Protection, Waterproofing & Concrete from GCP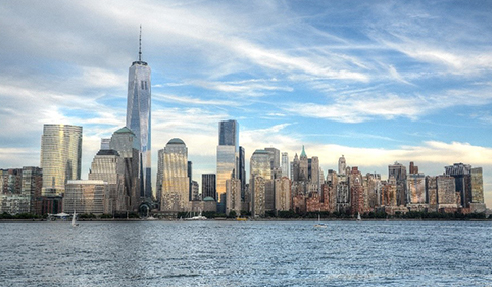 GCP's Solutions for Tall Buildings Fire protection, Waterproofing and High performance concrete
High-rise buildings have gained popularity in recent years, and this is true not only of office buildings but also luxury residential apartments and homes that literally allow occupants to touch the sky. The economic need to build upwards is especially pronounced in city centres where land is expensive.
GCP - Single Source Solutions for Tall Buildings
As a leading global supplier, GCP Applied Technologies has more than half a century experience in cement additives, concrete admixtures and fibres, waterproofing and fireproofing products and systems. Previously a business unit in W. R. Grace & Co., it is now a global provider of solutions for customers in the specialty construction chemicals, specialty building materials and packaging industries.
Technologies and Products for Tall Buildings
| | | |
| --- | --- | --- |
| High and Ultra High Strength Concrete | Waterproofing Systems | Fireproofing Systems |
| ADVA® Family of New Generation, Comb Polymer-Based Admixtures | Preprufe® Pre-applied Waterproofing Membranes for Basement Floor and Wall Slabs and in Confined Application Spaces | Monokote® MK-6 Fireproofing for interior Concealed Application |
| V-MAR® Concrete Rheology Modifying Admixture for Self-Consolidating Concrete | Bituthene® Post-Applied Waterproofing Membranes | Monokote MK-10HB Fireproofing for Interior Concealed Application, with Full Compliance to New IBC Requirement |
| DCI® Corrosion Inhibitor for Concrete in Marine Environments | A family of GCP's Liquid Waterproofing for Seamless, Long Lasting Protection | Monokote Z-106/HY Interior Grade Fireproofing for Moisture Exposed Environment |
| Eclipse® Shrinkage-Reducing Admixtures for Crack Control | Adprufe® Integral Waterproofing for Waterproofing Concrete | Monokote Z-146 Exterior Grade Fireproofing for Truly Exposed Environment |
| STRUX® Synthetic Macro Fibres to Improve Concrete's Flexural Toughness and for Crack Control | Betec® Cementitious Waterproofing for Basements, Wet Areas and Superstructure | |
| Sinta™ Synthetic Fibre for Control of Concrete Spalling in the Event of Fire | A Family of De Neef Waterproofing Solutions to Stop Leaks | |
Protecting the World's Most Important Structures for More Than Half a Century
At GCP Applied Technologies, our particular strength is providing the most suitable material and system solution for any structure, based on site conditions and design and engineering requirements. GCP's solutions go beyond products and technologies. It is built on solid customer relationships, a clear understanding of project requirements and recommendations involving technical expertise and deep application knowledge.
For over half a century, we have provided solutions to some of the most challenging construction projects. Today, our products and solutions are found in major buildings and types of infrastructures all over the world, including some of the world's tallest buildings.
For further information, please visit www.gcpat.com.au today.