Foil Faced Pipe Insulation from Thermotec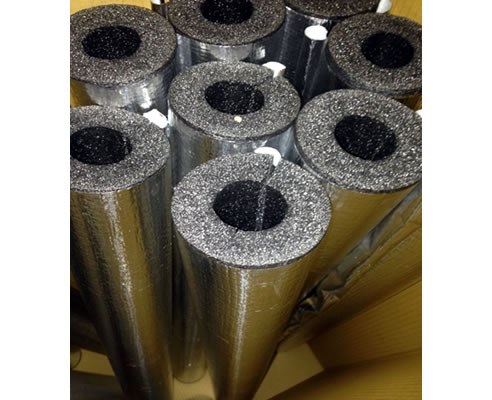 Thermotec 4-Zero is the most specified, foil faced, pipe insulation, used on commercial projects, in Australia. The 4-Zero product is a unique non-cross linked LDPE which is medium density and closed cell, making it suitable for all hot & cold water applications, including underground application.
Ideal for Hospitals, Aged Care facilities, Hotels, Residential & Commercial High Rise, & Industrial applications.
Quick facts
Sizes: 13mm ID to 150mm ID
Wall Thickness: 15mm, 20mm, 25mm, 38mm & 50mm
Temperature range: -40°C to +90°C
Material Density: nominal 50kg/m3
Length: 1 metre
Fire Performance: AS/NZS1530.3:1999
Meets or exceeds BCA requirements
Find out more: www.thermotec.com.au
THERMOTEC "ONE-STOP" SOLUTIONS FOR ALL PIPE INSULATION SINCE 1987