Acoustic Pipe Insulation for Mackay Base Hospital from Thermotec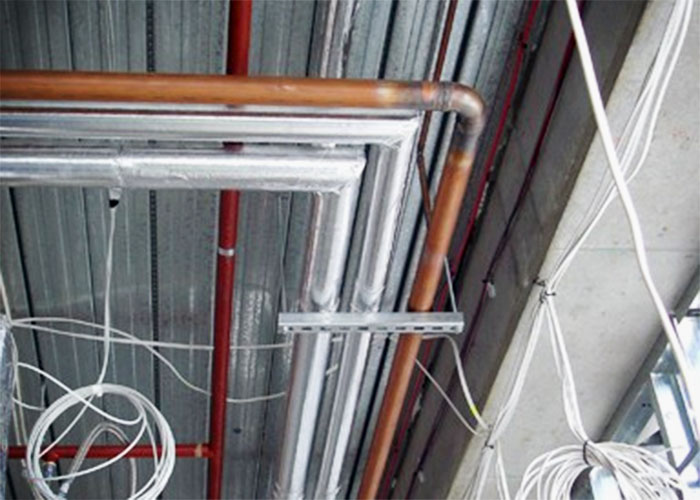 Thermotec are the proud manufacturers and suppliers of NuWrap 5™ acoustic pipe insulation that was specified by the Mackay Base Hospital. With focus on the comfort of patients and staff within the hospital post its $408 million renovation, Thermotec's 4-Zero thermal pipe insulation was employed as well.
Also commonly known as sound lagging, NuWrap 5™ is the ultimate pipe or duct insulation solution. It effectively nullifies the noise created by pipes or ducts in large commercial developments. Supplied with 4-Zero foil facing as standard, NuWrap 5™ from Thermotec is available in rolls or in pre-cut flat packs for fast, easy installation. It is designed to meet the latest building codes and is BCA compliant for peace of mind.
NuWrap 5™ from Thermotec boasts Green Star compliance with low VOC and the use of no ozone-depleting substances used during manufacture or application. Proudly Australian made, for more information regarding acoustic pipe insulation from Thermotec, visit thermotec.com.au today.