New Commercial Insulating Soffit Board from Kingspan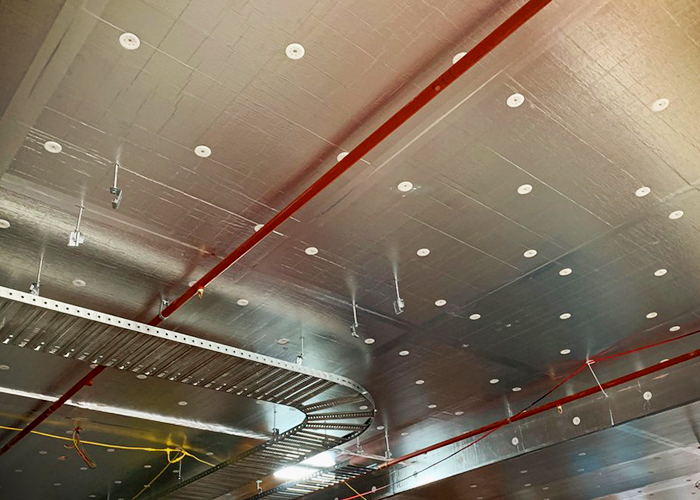 Picture Perfect
Pictures have been snapped of Kingspan Insulation's newest product, Kooltherm K10 FM G2 Soffit Board, in a project in New South Wales. After announcing that their most popular product was to be superceded earlier this year, Kingspan Insulation's new soffit board insulation has appeared to seamlessly slip into the place of its predecessor. Although not technically required until May 1st, builders and contractors have found it hard to look away from the obvious benefits of the new product.
The phenolic foam insulation board features a thicker foil facing increasing its fire performance to comply with the newly implemented NCC standard AS 5637.
Enviro Acoustics Pty Ltd, national installers of Kingspan Insulation products, made the decision to run with the new Kooltherm K10 FM G2 product before the arrival of the cut-off date. Adopting the new product early ensured the Macquarie Park building would be completed with a compliant product regardless of its timing.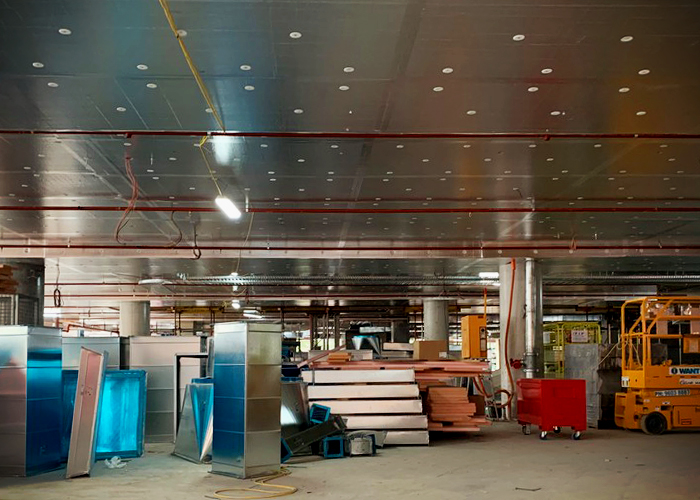 "The billion dollar commercial development, opposite the newly upgraded Macquarie Park Metro Station, will eventually accommodate 120,000m² of office space over 3.2 hectares," says Wayne Pierce, Project Manager for Enviro Acoustics.
"Our partner the John Holland Group recognized the benefit to both the bottom line and the installation timeframe associated with the new Kooltherm K10 FM G2 Soffit Board," adds Pierce, "and did not hesitate in agreeing to the upgraded system."
Kingspan Insulation has been met with positive feedback since its install with many complimenting the consistency of the product, its new foil facing finish, and its workability.
As the cut-off date for AS 5637 draws nearer, we can expect to see more of Kingspan Insulation's Kooltherm K10 FM G2 Soffit Board being applied in buildings around the country.