Compliance Deadline for Soffit Insulation with Kingspan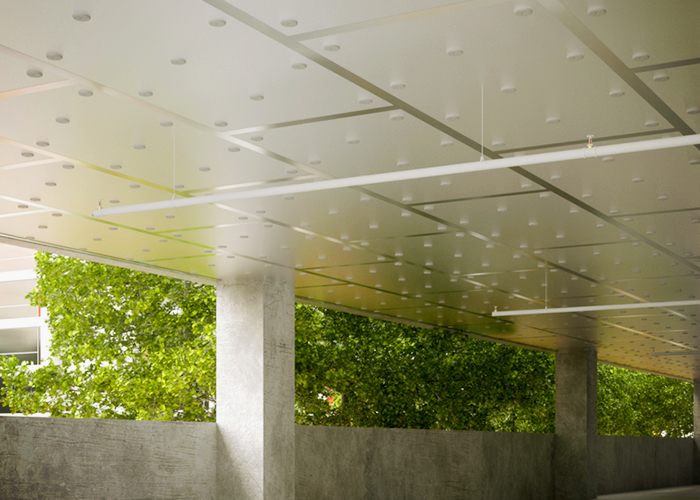 May 1st marks a compliance deadline for soffit insulation
The insulation industry saw big changes come in to play on May 1st, with the release of the 2019 National Construction Code (NCC). The release of the new construction code coincided with the end of a three-year transition period for changes called up in the 2016 NCC. Both sets of changes have shown big improvements for the Australian construction industry particularly in how it pertains to fire safety and energy efficiency for insulation in Australian buildings.
Under the 2016 NCC, changes were made to the method of attaining a Group Number. Under standard AS 5637.1, materials are now required to undergo an ISO 9705 full room fire test, with materials installed in both walls and ceiling. Previously, this was not the case, and materials were only required to be installed in their intended application (either walls or ceiling).
An industry alert was put out by industry association, Insulation Australasia bringing further light to the change, and asserting that concessions for all test reports indicating a Group Number prior to the introduction of AS 5637.1 have now ceased, and any such tests should be deemed invalid.
This has already seen insulation giant Kingspan Insulation make significant changes to their existing product range. Their popular soffit board insulation was superseded by a new version of the product, Kooltherm K10 FM G2 Soffit Board, in order to meet the new requirements.
"With a stronger focus on fire performance in our buildings, the industry has been very receptive to the change in fire testing requirements and have had no issues with adopting our new soffit board product in order to meet these new requirements," commented Kingspan Insulation's Technical Services Manager, Killian Smith.
The new soffit range achieved a Group 2 rating under the new AS 5637.1 provisions and has already begun successfully rolling out across the country, having been available in the New Zealand market for some time now.