6 Star Green Star Rating for Manufacturing Facility at Kingspan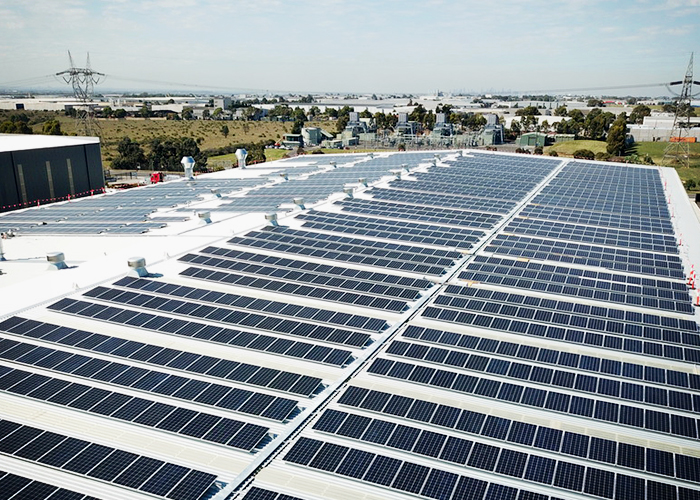 Kingspan Somerton Manufacturing Facility achieves 6 Star Green Star Rating
Kingspan Insulation Australia's manufacturing facility in Somerton, Victoria, has recently been awarded a 6 Star - Green Star - Performance v1.2 certified rating. The Green Star rating showcases leadership in sustainability, encourages innovation, and promotes more energy efficient building stock in Australia, which is better for the occupants and for the environment.
A 6 Star rating, which has been awarded to Kingspan Insulation, represents 'World Leadership' in environmentally sustainable building practices.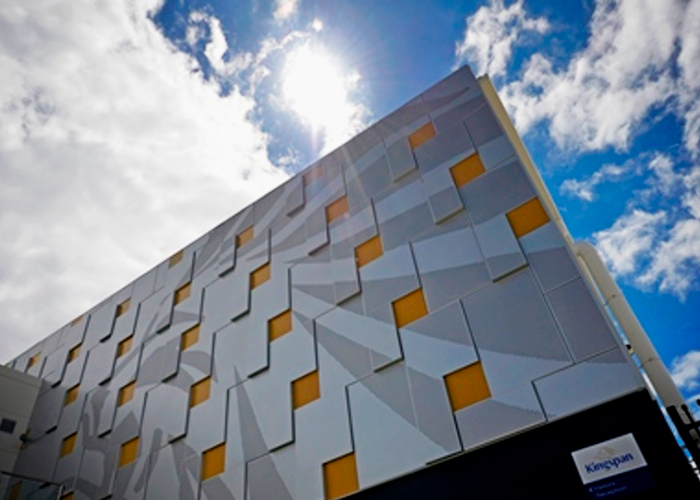 "The Kingspan Insulation Manufacturing Facility Building is a reflection of the company's commitment to innovative yet sustainable technologies and building solutions. I'm delighted to award this project with a 6 Star Green Star - Performance v 1.2 certified rating, a rating that assesses the operational performance of buildings across nine impact areas. What sets this project apart is that it is the first manufacturer to pursue and deliver performance certification, representing world leadership in sustainable building practices," said Davina Rooney, CEO of Green Building Council of Australia.
"Kingspan is a leader in net zero and have committed to the World Green Building Council Net Zero Building 2030 challenge. The science is clear, Australia must shift to a significantly less polluting, lower carbon economy and society by 2050 and the 6 Star Green Star - Performance certification helps buildings deliver their carbon neutral ambitions. We commend Kingspan for minimising their environmental footprint and for leading the way with their manufacturing facility," added Rooney.
The Somerton facility offices were designed by architect Tone Wheeler, director and principal architect at Environa Studios, and a well-known advocate of environmentally sustainable design in Australia.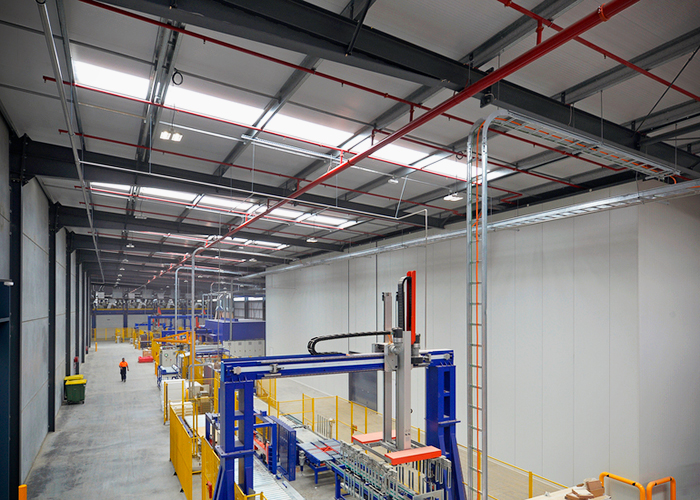 "The main passion behind our work is that it's very human focused, so pursuing a 6 Star certification on this project for us was a way to improve the working conditions of the occupants. I think that often gets lost, that the whole point of the 6 Star building is not that the building itself is awarded, but moreover that the working conditions for the people in the building are enhanced and improved over business-as-usual," commented Wheeler.
"The significance of this certification is that we had to wait a long time to get all the data and all the complex information in order to get it awarded a 6 Star Green Star. The certificate is awarded for the building in use and that is incredibly important," concluded Wheeler.
The Somerton building was constructed using low environmental impact materials, including steel, concrete, timber, plumbing piping, carpets and furniture that include recycled, reclaimed and low carbon impact raw materials which can be reused or recycled, rather than sent to landfill, at the end of their life cycles.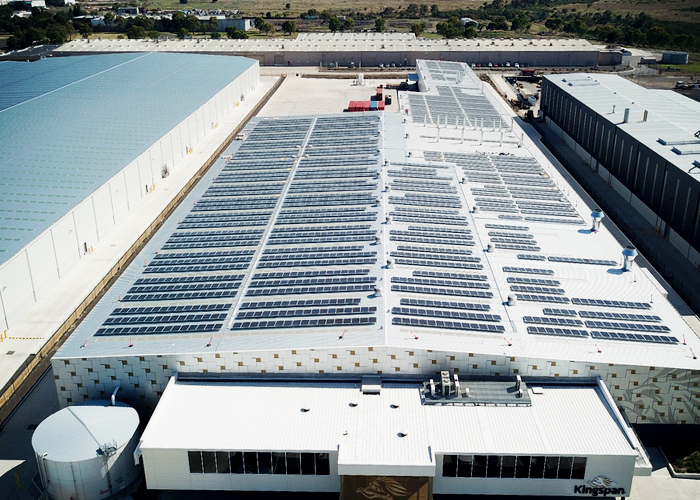 The building includes an energy-saving smart lighting system and high-performance insulation products throughout, both produced by the Kingspan Group. The HVAC systems installed in the main office area utilise 100 per cent external air, with energy recovered from the exhaust used to prepare the intake air. Rainwater is harvested into 75,000 litre storage for bathroom and landscape use. Hot water is produced by high-efficiency air-source heat pumps.
To make the facility even more energy efficient, a 750kW solar system was designed into the roof structure. Installed in 2018, it provides most of the facility's daytime energy requirements. The solar system has the potential to reduce Somerton manufacturing facility's CO2 emissions by 600 tonnes per year and is a significant step towards Kingspan's target of Net Zero Carbon manufacturing by 2030.
Kingspan Insulation Australia's Managing Director, Scott Gibson, noted that building a sustainable manufacturing facility was a way for Kingspan to stand behind its mission; "This is a tremendous achievement for Kingspan as we deeply believe in walking the walk and it is very much a part of our approach to being Planet Passionate," said Scott. "Our facility in Somerton proves that with some effort, and using the right products, we can build better manufacturing buildings in Australia, not just offices and residential. I hope that more manufacturers decide to take this challenge on in the future."