Insulated Plasterboard Kooltherm Products from Kingspan Insulation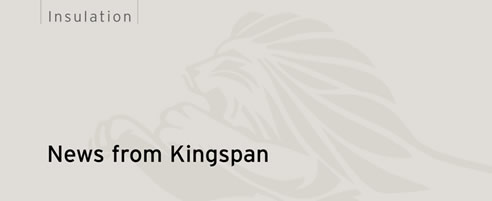 Kooltherm For All Purposes

Kingspan Kooltherm® K17 and Kooltherm® K18 are 'two in one' insulated plasterboard products, featuring 10mm-thick plasterboard surface panels pre-bonded to Kooltherm® panels; Kooltherm® is a super-high-performance, rigid, thermoset insulation material. The Kingspan Kooltherm® insulation core varies in thickness from 25mm to 80mm, depending on application requirements and the unique attributes of the structure. This generous selection of depths makes Kooltherm® the ideal product for both new and existing structures of all ages and dimensions, from the smallest apartment to the largest commercial building. Kingspan Kooltherm® K17 Insulated Plasterboard features an opposing glass tissue facing, designed for adhesive fixing directly to solid concrete or masonry surfaces. This extremely space-efficient solution means insulated walls can maintain thin profiles, maximising precious floor areas while still achieving superb energy efficiency and comfort. Alternatives like glasswool wall batts eat into valuable living and working space, which is real estate heresy. Kingspan Kooltherm® K18 Insulated Plasterboard, on the other hand, is designed for applications where panels need to be affixed to timber or steel framing (rather than solid concrete or masonry). K18 has an opposing face of highly reflective aluminium foil, designed for mechanical fixing to the framing studs. The advantage of this system is that wall cavities are preserved intact, rather than filled with insulation bulk, maintaining plenty of useable space for plumbing and electrical conduits. This is a vital feature for busy commercial premises, in particular, where the placement of data cabling and electrical connections is constantly under review. In addition, K18 Insulated Plasterboard - being lightweight and thin - is perfect for steeply pitched or cathedral ceilings, where there may be limited space between roofs and ceilings. With premium energy efficiency and simple installation processes, combined with slimline design for space-saving practicality, Kooltherm® K17 and K18 insulated plasterboards will reduce heating and cooling costs and enhance the functionality of any building.


1300 247 235
Malaga, WA, 6090