Kooltherm Thermally Efficient Framing Board from Kingspan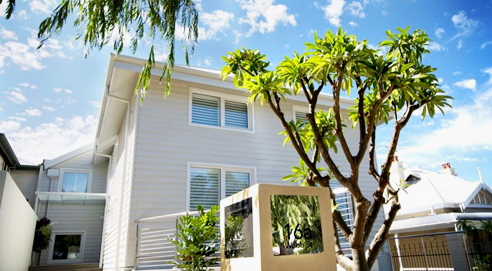 The term passive house is becoming more frequently heard as the building industry turns its focus towards a zero carbon target. Although energy efficiency was a perk of the passive house concept, the initiative was actually focused on building long-term sustainable buildings and ensuring the comfort and health of its occupants.
As the trend grows and technology develops, passive houses have begun popping up around the globe. Unfortunately for Australia and New Zealand, initial obstacles such as the availability of products and materials in the region have resulted in the standard being delayed in these countries.
This stunning design by Passivhaus Perth located in the beachside Western Australian suburb of Cottesloe however, has kicked off the race in WA by becoming the first certified Passivhaus in the state and the first Passivhaus Premium standard building in Australia.
Built to accommodate a family and keep with the light and airy beach house feel, no comfort was sacrificed in this phenomenal design. It's super high thermal performance and excellent indoor air quality are just some of the performance results of the design and execution.