Granite Cobbles for Strong First Impressions from Sareen Stone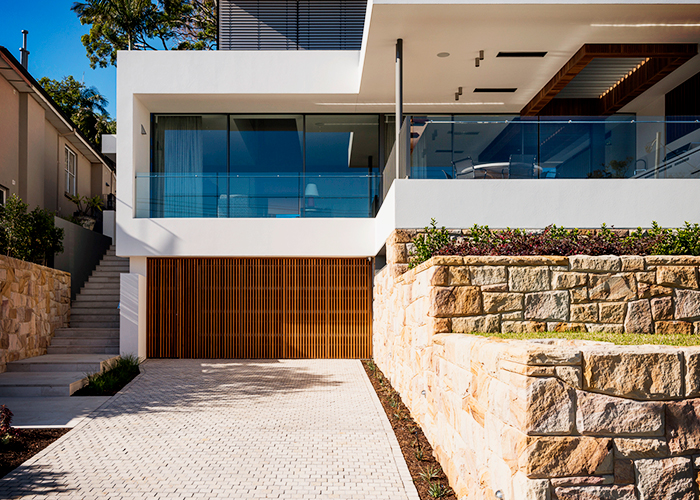 Granite Cobbles for a First Impression
Sareen Stone's lighter coloured cobblestone, Desert Sand, provides that all-important first impression and strong kerb appeal. Cobblestones were once considered a more traditional choice; however, the lighter sand tones of Sareen Stone's Desert Sand cobblestones suit modern schemes, complementing contemporary timber trims, garage doors and sandstone wall cladding beautifully.
Made from granite, Desert Sand Cobbles are also durable and long-lasting, easy to install and low maintenance, perfect for high traffic areas in residential or commercial projects. Available in a bush hammered finish, they are available on mesh sheets for ease of handling during installation. Desert Sand Granite loose cobblestones or Fanned cobblestones can be custom ordered.
For your samples of these or any of Sareen Stone's range of cobblestones, contact Sareen Stone's natural stone specialists via phone, email, or visit www.sareenstone.com.au.
Project Details
Architect: Darren Campbell Architects.
Photography: Andrew Krucko Photography.