Spring Bolts with Retracted Plunger from D & D Barry Pty Ltd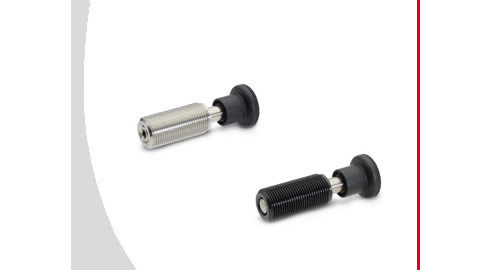 Spring bolts with retracted plunger in normal position.
The plunger of the spring bolts GN 313 does not protrude in the inoperative position. It can be operated manually or in Type D and DK mechanically when it will protrude only as long as it is operated.
High resilience polyamide based (PA) technopolymer, black colour, matte finish. Resistant to solvents, oils, greases and other chemical agents.