Award Winning Sustainable Insulation Products from Kingspan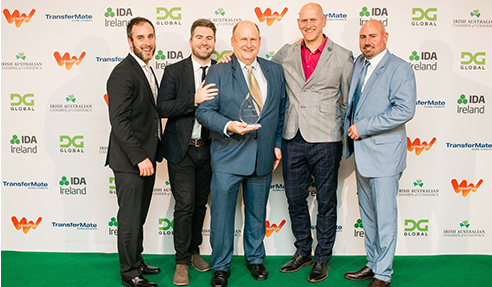 Irish Heavyweight Kingspan Insulation is Making its Way in the Australian Market
The Irish Australian Chamber of Commerce (IACC) held their annual Business Awards gala dinner in Sydney last week where Kingspan Insulation took out the Established Business category, cementing their entry into the Asia Pacific region.
Kingspan Insulation Australia makes up just a small part of the global giant's market share but has gained global recognition from the IACC by winning the Chamber's Established Business award for its commitment to innovation, sustainable practice and the advancement of Irish manufacturing on a global scale.
Kingspan Insulation highlighted its achievements in sustainable building and renewable energy by showcasing its state of the art manufacturing facility in Somerton, Victoria and demonstrating best practice in its business processes, company values and vision.
"At Kingspan, we aim for a better-built environment and more sustainable buildings. We strive for this in all aspects of our business; it is great to see that work is being recognised on a global scale. We are proud to lead the industry in this space," commented Neil Cox, Kingspan Insulation's Marketing Manager.
The company's manufacturing facility was opened in early 2017. Built to meet the requirements needed to become Australia's first 5-Star Green Star manufacturing facility, the factory has been achieving amazing results in production and energy efficiency since then.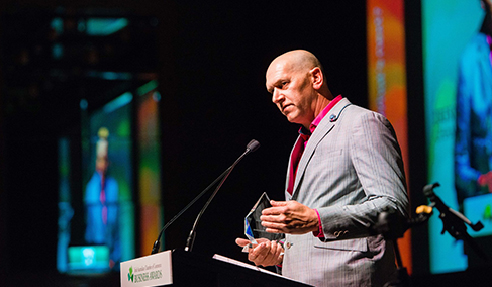 The success of the manufacturing facility has allowed Kingspan Insulation to create employment opportunities in production, sales, marketing and administration and has resulted in an increased presence by the insulation giant in the Australian, South East Asian and New Zealand markets.
The latest addition to the multi-million dollar establishment was a 750kW solar system designed into the manufacturing facility's roof structure. Installed in 2018, conservative estimates suggest it will provide most of the facility's daytime-shift energy requirements and has the potential to reduce the facility's CO2 emissions by over 600 tonnes per year.
"Kingspan believes it is imperative as a global supplier to the built environment to take a leadership position in respect to sustainable manufacturing practices. We have a global commitment to have all our manufacturing facilities worldwide net-zero energy by 2020. To this end we champion clean air and water conservation initiatives and low-energy smart lighting systems such as those in our Somerton factory," commented Neil Cox.
Get to know more of our award-winning sustainable insulation products by visiting www.kingspan.com.