Fire Compliant Commercial Insulation with Kingspan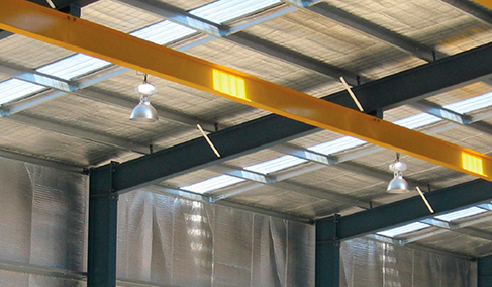 Don't gamble with fire compliance
Fire compliance requirements in common building applications are being overlooked in our commercial sheds and warehouses, says the insulation industry. Confusion surrounding specific applications where insulation will be used has caused misunderstandings about when compliance with the NCC BCA is required, and when it is not.
The Building Code of Australia Volume 1 requires the internal ceiling and wall linings of Class 7 or 8 buildings (warehouses and commercial, industrial or rural sheds) to achieve a Group Number, where the required Group Number is determined by the area of the building and whether the area contains sprinklers.
In most typical Building Classes the insulation is hidden behind plasterboard, gyprock, or similar materials and therefore does not require a Group Number. However, in the case of Australia's sheds and warehouses, insulation is often left exposed to the internal compartment of the building thus becoming the lining and requiring it to be tested in accordance with of AS/NZS 5637 to determine its Group Number.
It is applications such as these where many materials are quite often being overlooked when inspected, and compliance with the Deemed-to-Satisfy requirements of the BCA are not being met simply due to lack of awareness of the application's requirements.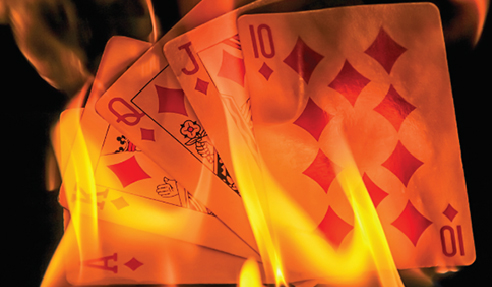 "In Australia's extreme climate, the need for buildings to be fire compliant is essential. Building surveyors need to be extra vigilant when it comes to seeking the required ratings and certifications," commented Scott Gibson, Chairman of Insulation Australasia. "As fire compliance continues to be a focal point for the building industry, we need put more emphasis on these misunderstandings and work to ensure all buildings are being built according to code."
"With a large portion of our country's commercial sheds and warehouses in rural areas, we need to be extra vigilant. These buildings play a major role in the culture and economics of our country. They shelter our factories, store the feed for our livestock, house our harvests and protect our stock. We need to put more of a focus on protecting them," concluded Gibson.
For more information on fire compliant commercial insulation, visit www.kingspan.com.