DIY Stacked Stone Easy to Lay from DecoR Stone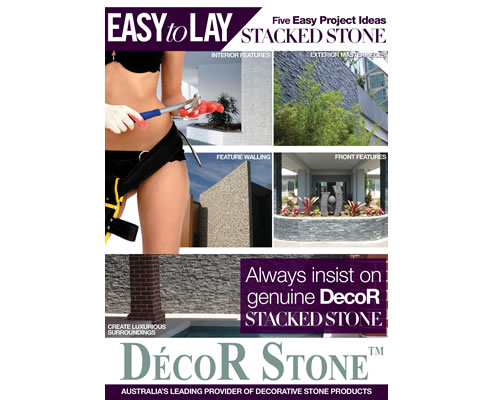 EASY TO LAY - SUMMER DIY TIPS
Summer is around the corner and DécoR Stone have released some ideas to show you how easy it is to use Stacked Stone for your next DIY project.
Compared to other Stone Providers, DécoR Stone is the most credible with 35 years worth of credentials in the stone industry. They have the largest range of colours and the products are all made from genuine stone. Décor Stone is the most affordable and reliable provider in the market, and they never compromise on quality.
DécoR Stacked Stone is extremely easy to apply and the corners are all pre-made. It is just a matter of applying adhesive.
Can you do it yourself this summer?
To upgrade your design, consider Décor Ledge Stone as an up-market, transformational alternative:
(http://www.youtube.com/watch?v=wr_1p7obP-g&feature=relmfu)