Insulated Cladding with Enviro Panel from Poly-Tek Australia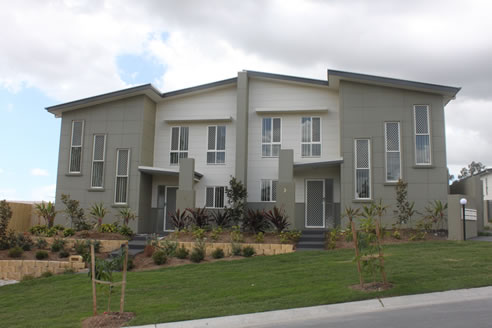 With the cost of bricks skyrocketing and the carbon tax meaning future increases to steel and concrete prices Poly-Tek's Enviro Panel Cladding offers a stable and price competitive solution.
Poly-Tek Enviro Panel is a unique 'pre finished' (with durable render style coating) and fully insulated sandwich panel cladding. Well engineered with the use of structural bracing ply on the fixing side of panel and suitable for use in cyclone rated areas.
The architectural express joint aesthetics allow for design flexibility and help home builders and owners achieve differing home facade options.
Enviro Panel is the logical choice for areas where quality tradesman are becoming harder to source as they are quickly and easily erected and only require painting once installed (no on site rendering required). They also mean reductions in expensive scaffold hire.
For harsh climates they afford great thermal 'R' values for the lifetime of the structure whilst saving owners $$$$$ in energy bills.
For further information please call Marty on 0428 024 958 or 07 3715 6800. Also feel free to visit our website www.polytek.com.au for many more Pre Rendered, cost effective building solutions.