Road Noise Barrier Panels from Poly-Tek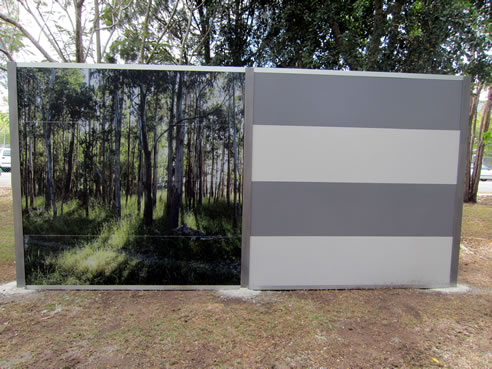 Poly-Tek Noise Barrier Panels
Poly-Tek Australia Pty Ltd is excited to announce that we have recently attained DTMR (Department of Transport & Main Roads - QLD) approval for use of our Noise Barrier Fencing on state controlled roads.
The Poly-Tek MgO Noise Barrier Panels had to meet or exceed the following stringent specifications;
Impact Resistance
Fire Rated
Vandal Resistant
Durability & Design Life
Acoustic Attenuation
Aesthetics
Economy & minimum long term asset maintenance
There are a number of finish options available on our Noise Barrier Panels including;
Uncoated (Polished concrete appearance)
Render Effect Coated (this option is not suitable if fence needs to have an Anti Graffiti coating)
Pre Painted with either 10Yr or 30Yr paint warranty
Photographic Image Printed inc a 30Yr Anti Graffiti Coating
The Poly-Tek MgO Noise Barrier panels are significantly lighter than concrete or Hebel making them suitable for more applications such as on bridges.
Our standard 600 x 3000L panels are a two man lift and are easily and cost effectively installed using scissor lift or cherry pick type of machinery.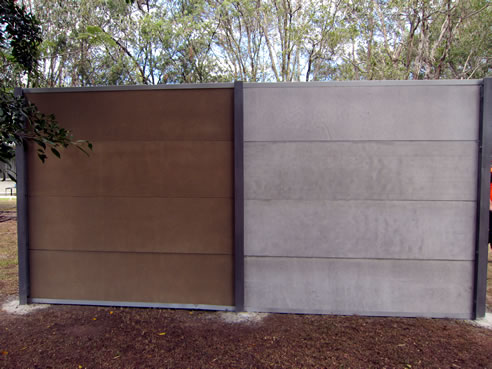 Please call 07 3715 6800 for further information or visit our website www.polytek.com.au to view our many other Pre Rendered building solutions.