Structurally Insulated Panel System by Poly-Tek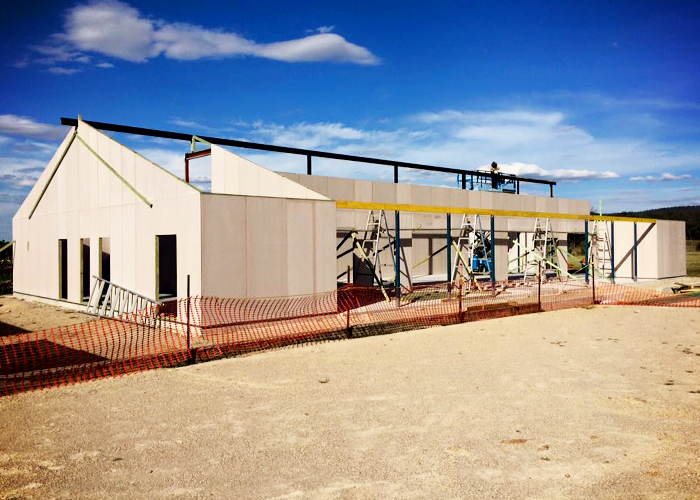 Poly-Tek's Structurally Insulated Panel System affords builders and homeowners the ability to achieve a faster build time. For example, a 4 bedroom, 2 bathroom, 2 car garage home can have all internal and external walls erected in 4 days ready for roof trusses!
The system is a panelised build which is a hugely popular construction method used for over 50 years in USA and Europe. Panels are erected between studs and are braced with fixings at the top, bottom, ribbon plates, and cyclone (tie down rods). Stud rebates feature in the sides of the panel as do conduit 'cut outs' at 300mm intervals to allow for electrical cabling.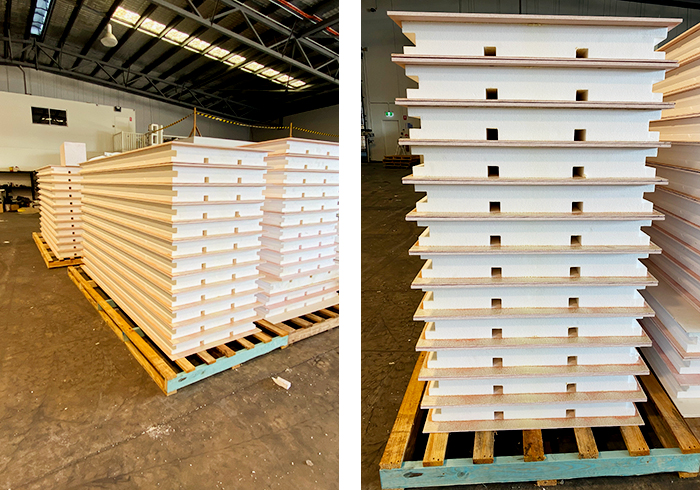 Apart from improved build speed there are substantial energy savings to be had due to the panels being insulated and the strong durable bracing of the walls means minimal thermal movement. This results in little to no internal plasterboard cracking which is typically always evident in a traditional stick frame build.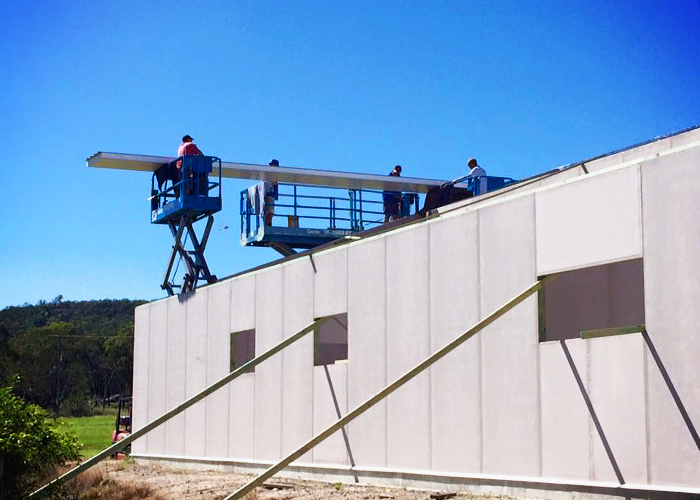 Outer wall finishes include plain FC or Pre Render Textured. Inside walls require joint setting and painting.
Poly-Tek Sip Panels;
Insulated.
Speedy Build - Save $$$ compared to a traditional build.
Acoustic.
Call or email the team to get more information or a free quote today!