Large Format Granite from Sareen Stone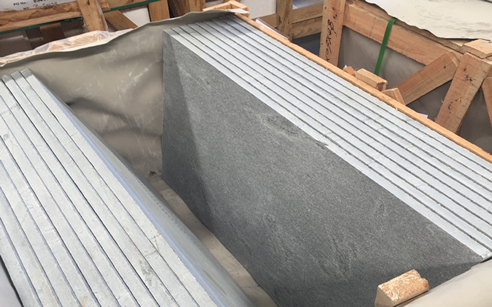 Sareen Stone's Atlantic Grey Granite is not your traditional granite. Not only is it sleek with veining similar to marble, it is now available in brand new larger format tiles. The larger format tiles come in a flamed finish, in random lengths of 1000, 800 and 400mm, all 600mm wide. It is supplied in sets of 1.320m2. A slip rating is also available.
The new, larger format tiles allow the veining of the Atlantic Grey Granite to provide the perception of movement throughout the stone. Larger format tiles are certainly growing in popularity as it gives a project a whole new look. It also allows the designer, builder or tiler the opportunity to mix it up.
For more information visit http://www.sareenstone.com.au/products/granite-tiles/atlantic-grey-granite or phone 02 9666 9222
02 9666 9222
Unit 2, 2-12 Beauchamp Road, Botany, NSW, 2019