The 5400 motorised curtain track from Silent Gliss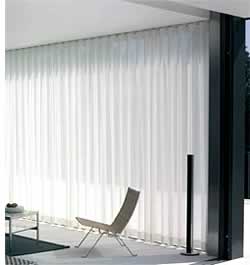 With over 40 years' experience in motorized curtain tracking, Silent Gliss has added the dynamic new 5400 system. Unprecedented silence, high performance and high value were the guiding principles when developing this new motor generation.
The 5400 offers flexibility, with optional integrated radio remote control that means tracks are plugged in and ready to go. Other options include manual override, so that curtains can be operated by hand in the event of power failure or product unfamiliarity. Also, automatic obstacle detection is available, so that the curtain stops when it reaches a certain resistance, preventing possible damage.