Outdoor Limestone Paving from Sareen Stone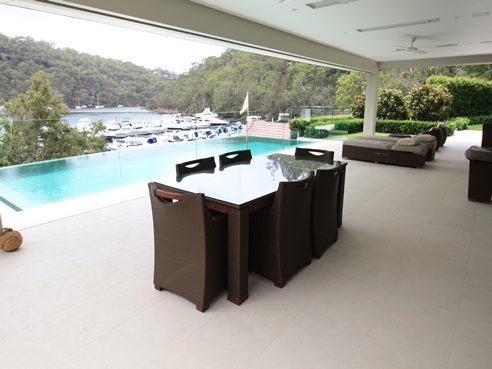 Limestone heads outdoors
Sareen Stone's Crema Vialle Alfresco Limestone has just arrived back into the warehouse. Don't be fooled by limestone's soft and luxurious aesthetic as underneath belies a durable toughness that makes this a quality choice for everlasting beauty and function.
Crema Vialle Alfresco Limestone offers timeless appeal with its light ivory colour. Its rich texture adds beauty and excellent slip resistance.
As the name suggests, Crema Vialle Alfresco Limestone is ideal for outdoor living areas such as decks, balconies, swimming pools and surrounds. It comes in a paver, larger format tile, drop edge pencil-round for pool coping and step treads.
For more information about Sareen Stone's Limestone range including limestone for outdoors visit http://www.sareenstone.com.au/products/limestone-tiles, call 02 9666 9222 or email.
02 9666 9222
Unit 2, 2-12 Beauchamp Road, Botany, NSW, 2019