UltraCare™ Tile Efflorescence Remover from MAPEI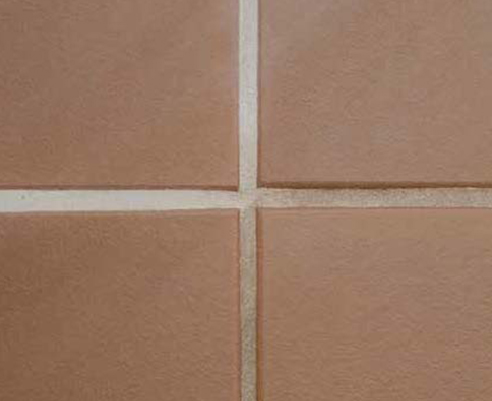 Ultracare™ Efflorescence Remover
UltraCare Efflorescence Remover is a professional-strength, acid-based formulation that effectively removes efflorescence from ceramic and porcelain tile, concrete, brick and stone surfaces as well as cement grout.
Features and Benefits
Professional-strength formula
Removes efflorescence and helps to limit its recurrence
Easy to use
For interior and exterior applications
Where to Use
UltraCare Efflorescence Remover is effective on a variety of ceramic and porcelain tiles; concrete; brick; natural-stone surfaces including slate, marble and granite; and cement grout.
Limitations
Ensure that the product does not come in contact with any non-recommended surface.
Do not mix the product with other chemicals.
This product will affect sealers, coatings, floor finishes and painted surfaces, and will dull the surfaces of polished marble, limestone and travertine. Re-polishing of these surfaces may be necessary if the product comes into contact with them.
Consult MAPEI's Technical Services Department for application recommendations regarding surfaces and conditions not listed.
Surface Preparation
Be sure that all surfaces to be cleaned are swept or vacuumed to remove loose debris.
For best results, pre-wet the surface with water.
Product Application
Choose all appropriate safety equipment before use. Refer to the Safety Data Sheet for details.
Always test first in several inconspicuous areas to confirm desired results.
Avoid skin and eye contact by wearing chemical-resistant gloves and protective lenses.
Shake container well before using. Do not dilute before applying.
Working in a small manageable area of 15 sq. ft. (1,39 m²), liberally apply the solution with a mop, sponge applicator, paint roller or brush.
Allow the product to stand wet on the surface for 10 to 15 minutes. Misting surface with a light amount of water is acceptable to keep the product from drying during the standing period. If the product dries, reapply it.
Agitate the surface with a soft brush or white scrub pad after testing a small area first, in order to make sure that the brush or pad will not scratch the surface.
Thoroughly rinse the surface with clean water. A high-pressure washer or hose can be used. Mop or wet-vacuum up the dirty solution.
Heavily built-up efflorescence may require additional applications and longer standing time. If necessary, repeat steps 3 through 7.
Allow the area to dry for 24 hours before sealing it with any UltraCare sealer.
Close container tightly after each use. Store in original container only. Store between the temperatures of 35°F to 90°F (2°C to 32°C). Do not allow to freeze.
For more information, contact MAPEI or visit www.mapei.com.