Thixotropic Mortar for Concrete Repair from MAPEI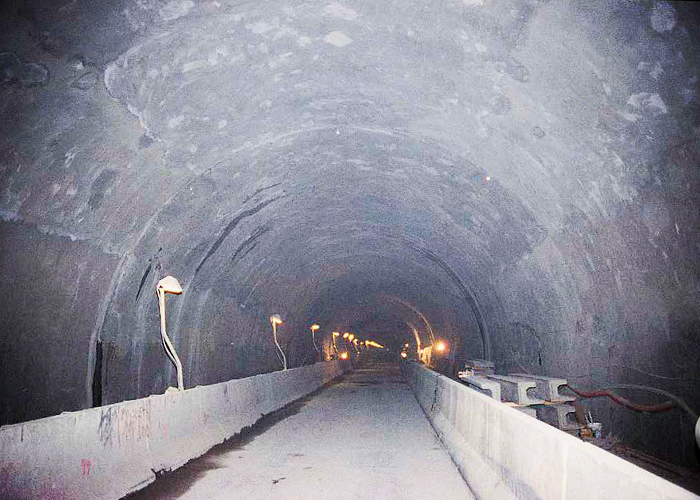 Sulphate-resistant, fibre-reinforced shrinkage compensated thixotropic mortar for the repair of concrete
Where to Use
Repair of degraded concrete structures or reinforced concrete structures subject to sulphate attack.
Some Application Examples
Canal linings, hydraulic works, and tunnels that require resistance to sulphate attack.
Repair and reconstruction of concrete coverings damaged by corroded reinforcing bars.
Filling of rigid joints (e.g. between base and column, cracks in floors, joints between walls, etc).
Repair of precast structures.
Technical Characteristics
Mapegrout T60 is a one-component pre-blended thixotropic cement-based mortar composed of sulphateresistant hydraulic binders, synthetic polyacrylonitrile fibres, organic corrosion inhibitors, select aggregates and special water-retaining admixtures developed in the MAPEI Research Laboratories.
If Mapegrout T60 is prepared by only adding water, it must be cured under damp conditions in order to guarantee that the product's expansive properties develop completely and correctly. However, there is no guarantee that these conditions can be created on site.
Therefore, to guarantee that the expansive properties of Mapegrout T60 take place when drying in the open air, 0.25% of Mapecure SRA, a special admixture which has the property of reducing both plastic and hydraulic shrinkage, may be used to great advantage when added to the mix.
Mapecure SRA has a very important role to play in guaranteeing a better curing of mortar. Also, when mixed with Mapegrout T60, it may be considered a technologically advanced system, in that the admixture has the capacity of slowing down evaporation of the water and of promoting the development of hydration reactions.
Mapecure SRA behaves like an internal curing agent and, thanks to its interaction with some of the main components which make up the cement, it helps to reduce the shrinkage by between 20% and 50% compared with the standard values of the product without the admixture. This will obviously lead to a reduced risk of cracking phenomena.
Mapegrout T60 may be used also without adding Mapecure SRA, when the environmental conditions permit an optimal curing. Mapegrout T60 meets the requirements of AS/NZS 4020:2005.
Recommendations
Do not use Mapegrout T60 on smooth surfaces: roughen the surface thoroughly and add rebars if necessary.
Do not use cement or admixtures with Mapegrout T60.
Do not pour Mapegrout T60 into forms (use Mapegrout Hi-Flow).
Do not use Mapegrout T60 for anchoring (use Mapefill or Mapefill R).
For more information regarding Thixotropic Mortar for Concrete Repair from MAPEI, visit www.mapei.com.