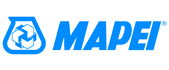 Company Profile
Mapei's longstanding commitment to the environment extends to our facilities, products and processes - from minimizing waste to maximizing use of recycled materials. In addition, the focus of our Research & Development efforts is to formulate ecologically sustainable products and systems which do not include solvents or pollutants.

Mapei is a proud innovator of environmentally responsible solutions and a manufacturer of more than 150 LEED-compliant products, the industry's largest selection of eco-friendly products.
MAPEI Australia
07 3276 5000
180 Viking Drive, Wacol, Brisbane, QLD, 4076
* If you would like to update the text on your profile page, please contact Spec-Net.