Water Based Epoxy Primer for Green Concrete from MAPEI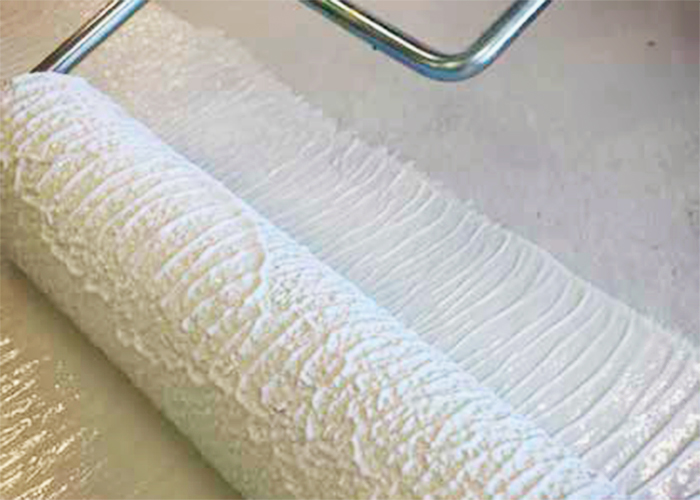 Planiseal MR
Two component water based epoxy primer and moisture barrier suitable for green concrete and damp substrates.
Where to Use
Planiseal MR is an extremely versatile water based epoxy resin compound for use as a primer and protective coating to resist and prevent moisture transmission through mineral substrates. Suitable for applications directly over damp surfaces and freshly installed green concrete, screeds/cementitious toppings. Planiseal MR exhibits excellent positive and negative hydrostatic pressure resistance. Once cured, subsequent waterproofing membranes, adhesives and other finish coats can be applied.
Planiseal MR can be used on the following:
Concrete, render, cementitious toppings, masonry surfaces, aerated concrete, fibre-cement sheeting and timber substrates.
For further information on suitable surfaces and substrates, please contact Mapei Technical Services.
Some Application Examples
Moisture regulator/primer over green concrete and damp substrates prior to the application of waterproofing membranes, coatings, levelling compounds and adhesives.
As a barrier coating on substrates prone to efflorescence prior to finish coatings.
As a waterproofing barrier on the negative side in below grade surfaces of basements, tunnels, lift wells, retaining walls and car parks etc.
Advantages
Can be applied to damp substrates;
Excellent adhesion properties even on damp concrete;
Excellent resistance to negative hydrostatic pressure;
Solvent free and odourless;
Suitable for internal and external applications;
Compatible with Mapei membranes, adhesives, levelling compounds and coatings;
Easy clean up in water.
Technical Characteristics
Planiseal MR is a versatile solvent-free two component 1:1 mix ratio water-based epoxy resin coating. Planiseal MR has an excellent resistance to hydrostatic pressure in a positive and negative situation.
Planiseal MR cures to form an extremely low moisture vapour permeable coating. Planiseal MR can be safely applied to freshly placed hardened "green" concrete. Planiseal MR forms a hard non sticky coating and can be applied in multiple coats to provide further reduction in moisture vapour transmission rates.
Planiseal MR can be used to expedite the application of proposed membranes, coatings or finishes on green/damp surfaces. Planiseal MR provides protection against efflorescence.
For more information regarding Water Based Epoxy Primer for Green Concrete from MAPEI, visit www.mapei.com.