Epoxy Moisture Barrier for Cementitious Substrates from MAPEI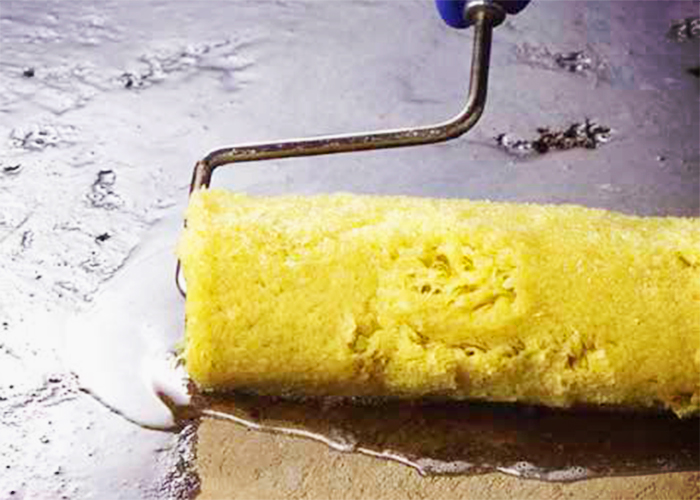 Primer MF
Where to Use
Application on concrete slabs and screeds (7 days old) with high moisture and high pH before the installation of floorings sensitive to humidity such as timber, rubber, or vinyl. Primer MF can be applied to substrates with moisture up to 6% CM (measured with Carbide hygrometer - UNI 10329) or relative moisture up to 100% RH (measured with in situ probe test - ASTM F2170 - BS 8203).
Application to consolidate inconsistent and/or weak substrates.
Some Application Examples
Application, prior the laying of flooring sensitive to moisture, to stop moisture related problems of concrete or cementitious screeds.
Consolidation of weak cementitious substrates.
Dustproof treatement over inconsistent cementitious or dried gypsum-based underlayments.
Binder for mixing with quartz to realize synthetic mortar for small smoothing and repair operations.
Technical Characteristics
Primer MF is a two-component product, 100% solid epoxy resin, solvent free, with low viscosity and high penetration capability in the pores of the substrates. Because of the total absence of solvents, Primer MF is not flammable and has a light odour, typical of resin based products, therefore it can be used in building sites situated near inhabited environments (e.g. apartments, schools, offices, etc).
After the application and the polymerisation of the resins, the permeability of the substrate is strongly reduced and, in the meantime, it becames sound, stronger and more resistant to abrasion.
For more information regarding Epoxy Moisture Barrier for Cementitious Substrates from MAPEI, visit www.mapei.com.