Ready-Made Grout for Luxury Vinyl Tiles from MAPEI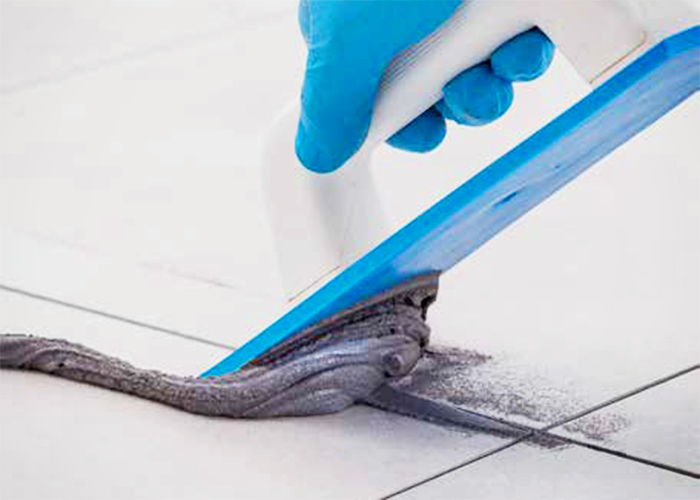 Ready-to-use Grout for Luxury Vinyl Tiles
Use for grouting residential and light commercial interior installations of LVT ("Luxury Vinyl Tiles").
Technical Characteristics
Flexcolor 4 LVT is a polymer dispersion grout with mineral fillers and special additives. It is supplied as a ready-mixed paste with special rheological properties that makes it easy to apply.
Flexcolor 4 LVT sets through evaporation of its water content. Once hardened, becomes flexible with a high bond strength which is resistant to vibration and the deformation of building materials. These characteristics make it particularly suitable for grouting LVT.
Flexcolor 4 LVT may be used to grout joints from 2 to 5 mm wide.
Flexcolor 4 LVT is easy to apply, remove and clean from the surface of the LVT. Once dry, it has a uniform colour, a smooth and compact finish, and with reduced water absorption thanks to the particular DropEffect® Technology. The innovative BioBlock® technology , blocks the formation at the root of micro-organism which cause mould.
Flexcolor 4 LVT is harmless to the health of the installer and the end users and certified as product with very low emission of volatile organic compounds (EMICODE EC1) by GEV Institute.
Recommendations
Do not use on exterior floors.
Do not use to grout joints which are continuously immersed in water.
Use only at temperatures between +5°C and +35°C.
For more information regarding Ready-Made Grout for Luxury Vinyl Tiles from MAPEI, visit www.mapei.com.