Acoustic Fencing Range from Poly-Tek Australia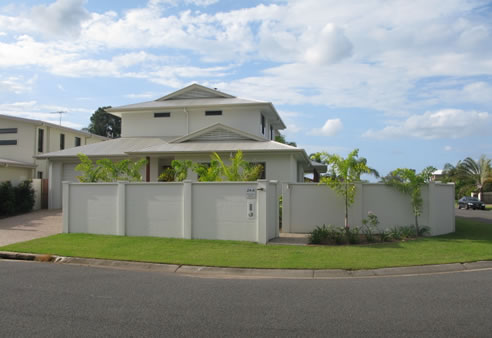 Poly-Tek Acoustic Fence Range - to suit ANY need!
Poly-Tek are excited with the addition of 2 new Acoustic Fence products to our range and we now offer our residential fencing as an uncoated 'render ready' option or complete with render style coating.
Pricing on our 1.8m high (2 x 900 panels) Residential Fence has never been so cost effective particularly uncoated although for a small additional cost you can have Poly-Tek's exclusive render effect coating.
With modern aesthetics, no need for expensive strip footings and fast & easy installation, Poly-Tek Residential Fencing is the only choice whether it be to add value to your property or to achieve an 'up market' look without breaking the bank.
For builders & developers, Civil Contractors or Councils, Poly-Tek fencing is an ideal solution for townhouse privacy walls, estate or project perimeter fencing or main roads and railway replacements or new noise abatement fence requirements.
Poly-Tek's Roadside Fence range includes a Ply Sandwich Panel Option with a render effect coating or a Magnesium Sandwich Panel available as uncoated or with render effect.
Poly-Tek's sandwich panels incorporate a patented acoustic core resulting in excellent RW values as well as providing the load and impact capabilities that are required on main road projects.
Please call 07 3715 6800 for further information or visit our website www.polytek.com.au to view our many other Pre Rendered building solutions.