Nepean Acquires Ellton Conveyors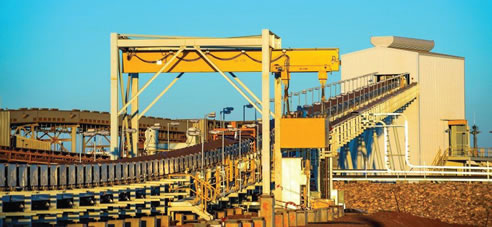 NEPEAN® acquires Ellton Conveyors
NEPEAN® provides certainty for Elltons' customers.
Sydney Australia, March 15, 2016:
NEPEAN®, is pleased to announce the acquisition of another leading supplier of engineered bulk materials handling solutions, Ellton Conveyors. The transaction, effective immediately, includes the business assets and intellectual property of Ellton along with the retention and transfer of the engineering team and key staff to NEPEAN Conveyors Pty Ltd. Thereby providing certainty for Elltons' customers for what are challenging market conditions.
The CEO of NEPEAN®, Miles Fuller said "Our investment in Ellton Conveyors, and more importantly Elltons' customers, is a commitment to the industry, and further strengthens NEPEAN® as a highly trusted conveyor partner with deep skills and application knowledge. This is an exciting opportunity to bring together two of the industry's leading businesses in conveyors and bulk materials handling and to deliver an unmatched service to the industry".
NEPEAN® envisages that significant benefits can be delivered to the combined customer base. The opportunity to share and optimise product, technology and methods, expand capability and better service our customers' needs will be key outcomes. Rationalisation of shared services, as well as general economies of scale in supply and project execution, will drive cost efficiencies being sought by our mining customers.
Ellton Conveyors' customers will continue to receive ongoing technical support from staff who understand their operations' needs and conveyor history. The transferring Ellton team will now gain access to NEPEAN's management, engineering, financial, operational disciplines, and resources to complete larger projects.