Galintel Galvanised Steel Lintels on The Block from Nepean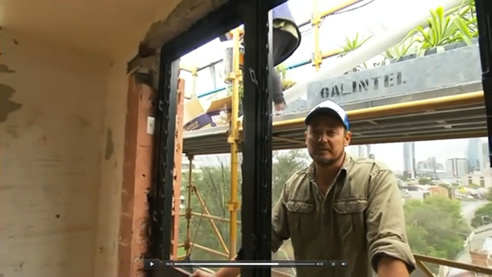 NEPEAN Building & Infrastructure's Galintel® Galvanised Steel Lintels have made a national television appearance on Channel Nine's The Block.

The popular prime time show is a reality series broadcast on the Nine Network and follows five couples as they compete against each other to renovate houses and sell them at auction for the highest price. Our lintel product was featured at around 29:40 in episode 44 broadcast on 2nd July which can be viewed online here: http://homes.ninemsn.com.au/theblock/theblock2013/?videoid=2522962630001 Episode 44 is part of Series 7 called 'Sky High', as teams compete to renovate separate floors of a high rise apartment block in South Melbourne's Park Street. Galintel® Galvanised Steel Lintels are manufactured by NEPEAN Building & Infrastructure in our Yagoona and Coffs Harbour plants and are generally considered the best Australian-made lintels on the market with a guaranteed R3 durability rating. Our Galintel® was fitted to the top floor as part of Queensland couple Johnno and Trixie's renovation. The programme won a Logie Award for 'Most Popular Reality Program' in 2012 and 2013.