NightOwl® Low Voltage LED Light Tower from Nepean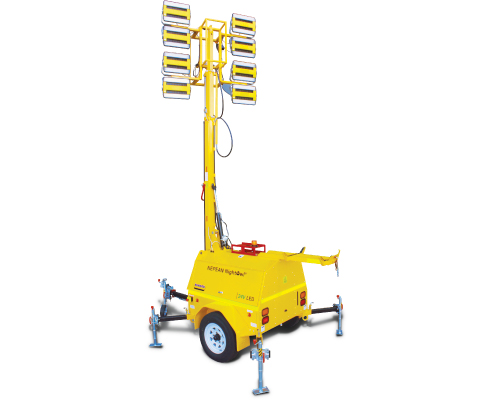 The Mine-Spec NEPEAN NightOwl 24V LED Light Tower is manufactured by Nepean Transport. The NightOwl 24V LED light tower features the Hella HypaLume 240W LED lamps that produce a staggering 22,053 effective lumens per lamp. Highly suited to mining operations, this light tower is user friendly and compatible with automatic 7 day stop start timers.
Eight lamps can be mounted on the NEPEAN NightOwl 24VLED light tower, and the market leading 176,424 lumens they produce provides enough light for stand alone, high impact lighting of mine haul road intersections and ROM pads, road works, construction projects, events, emergency rescue, general industrial and maintenance operations.