Weldlok Staircase Solution Available at Bunnings from Nepean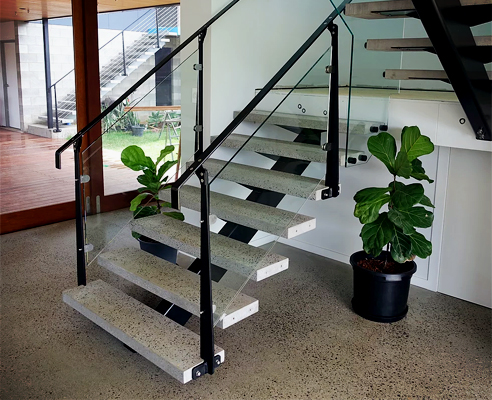 Residential construction design has embraced the open plan layout with clean, simple yet robust fixtures and finishes. A high proportion of mid range to upper end detached houses and apartments now incorporate mono style stair cases allowing greater penetration of light through the stairs thus enhancing visibility and the sense of space and size. Mono Stringers were once restricted to mid to high end commercial or architectural fitouts but in recent years have become mainstream and trickled down into the higher volume residential project home and apartment markets.
The Weldlok Complete Staircase Solution - Now Available at Bunnings
Complete solution - including Mono Stringer, Stair Treads and Balustrade to provide a premium look architectural feature.
Easy to install - can be installed by skilled people using a step-by-step installation guide.
Internal and external - premium architectural design that can be used internally and externally.