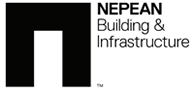 Company Profile
At NEPEAN™ we're proud to be Australia's leading privately owned engineering, mining services and industrial manufacturing organisation. We have unique capabilities to deliver high value, innovative and sustainable solutions for the world's leading mining, construction and transport companies.

Over the last 40 years, hard work, technical credibility and a willingness to tackle very difficult projects has earned NEPEAN an enviable reputation. Continuous investment in equipment, facilities, people and research & development irrespective of market conditions has greatly strengthened our capabilities. Today our organisation employs over 1100 people across 8 countries.

NEPEAN operates in Australia, the USA, Canada, Europe, the Middle East, Africa, Asia, New Zealand and South America, and today we have restructured our businesses to leverage our capability on a global scale. NEPEAN is an innovation leader in design, manufacture, service, and support of specialised product and service solutions. With sales of over $400 million, NEPEAN's accelerated expansion and confidence in the future has resulted in a rebranding of our extensive portfolio of companies into 4 divisions; NEPEAN Engineering & Innovation, NEPEAN Mining, NEPEAN Building & Infrastructure, and NEPEAN Transport.




NEPEAN B & I
02 9707 5088
117-153 Rockwood Road, Yagoona, NSW, 2199
* If you would like to update the text on your profile page, please contact Spec-Net.