Drainage Grates NATA Certified from Nepean Building & Infrastructure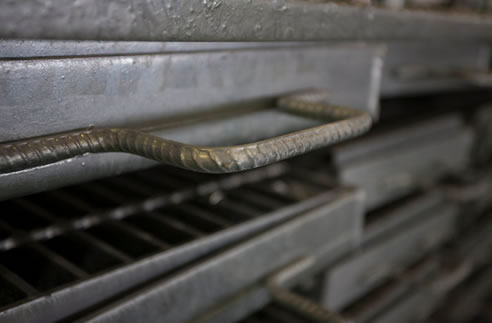 Weldlok® Drainage Grates from Nepean are largely considered the industry benchmark amongst civil products. We here at Nepean are the only Australian manufacturer of drainage grates to offer a product which is load tested and NATA certified as well as complying to AS3996-2006.
NATA Testing
Drainage grates are batch load class tested in our own NATA-accredited load test facility. Test reports are available on request, subject to conditions.
The National Association of Testing Authorities (NATA) is Australia's Government-endorsed provider of accreditation for laboratories.
Hydraulic Performance
Weldlok® Forgebar® grating provides superior hydraulic flow over traditional cast iron grates.
Pedestrian & Bicycle Safe
Weldlok® grates are suitable for both pedestrian and bicycle traffic applications.
Construction
Manufactured from steel grade HA250
Cross bars are forge-welded into the load bars, providing one-piece construction
Every load bar is welded to the edging bars
Heavy-duty fixed hinge pins
Handle-shaped concrete tie-ins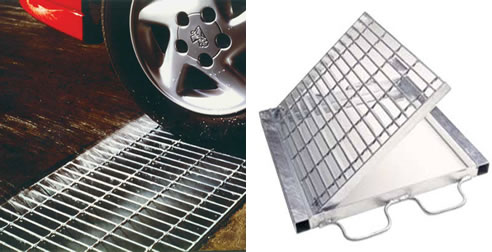 Load Class Selection
Unless stated otherwise, the stormwater grates detailed in our brochure are manufactured to comply with the load classes shown in the tables shown.
Features of our drainage products:
Designed to AS3996-2006
Class rated A to D Class
Hinged Pit Covers
Surcharge Pit Covers
Dish Crossing Grates
Roll Formed Kerb Grates
Trench Grates & Frames
Custom Grates & Frames
Gully Grates
Weep Holes & Step Irons