Stair Stringers and Stair Treads from Nepean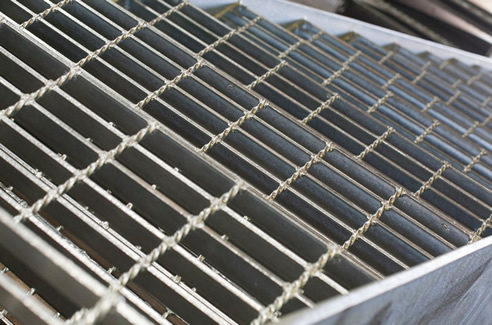 The Weldlok® Stair Stringers and Stair Treads are part of NEPEAN Building & Infrastructure's vast industrial products range.
Stair Stringers
Weldlok® stair stringers are available configured for 2 to 17 treads. Tread mounting brackets can be purchased separately.
All our stringers are hot-dip galvanised for long life and are ready to cast-in or bolt down.
Stair Treads
Stair Treads can be supplied in a variety of materials, from aluminium to FRP and also galvanised steel stair treads, all available upon request.
Product features:
Convenient and easy to install.
Available off-the-shelf in 2 to 17 tread stringer pairs.
Hot-dip galvanised to Australian Standard AS/NZS 4680:2006.
Standard with 175mm Rise and 250mm Going at an angle of 35 degrees.
Designed to take a maximum tread width of 1000 mm.
In order to comply with BCA a tread depth of 50mm minimum is required.
Stair tread options available on request and made to order.
How to calculate the number of treads required:
1. Measure the vertical height from the ground to the finished floor level of the landing.
2. Divide the height by the rise (175mm).
3. Round the result to the nearest whole number, then reduce by one for top landing.
Example: Height= 1000 divided by 175 = 5.71 rounded to 6 and reduced by 1 = 5 step stringers required.
Important note: When installing Weldlok® Stringers, in order to comply with the Building Code of Australia, the 'rise' of each tread MUST be consistent, including the first step and the last step up to the landing platform.
The ground level may need to be built up to achieve this. Always use the recommended and appropriate safety apparel when carrying out installation work.