Fix Ceiling Joists to Hanging Beams with JoistStrap by MiTek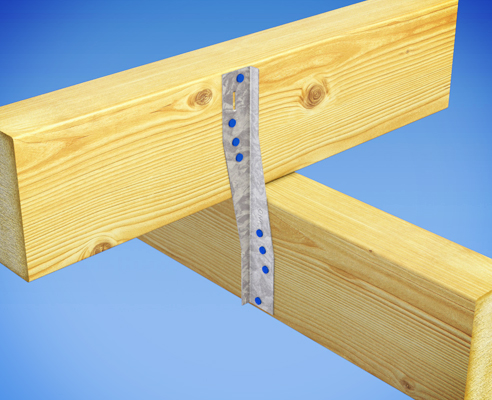 The MiTek JoistStrap is used to fix ceiling joists to hanging beams. A built-in locator nail ensures the JoistStrap can be easily positioned and attached to a member prior to final nailing. For maximum performance, fix with MiTek 30 x 2.8mm hot dipped, galvanized reinforced head nails or a combination of MiTek nails and MSA1430 screws.
The MiTek JoistStrap is an Engineered Building Product. It has been designed and manufactured in accordance with ISO 9001 and meets all the requirements of the National Code Series and Australian Standards. Installation instructions, including product specifications can be found in the MiTek JoistStrap data sheet. This can be accessed via the FREE, MiTek EasyCat App or downloaded from the MiTek website: mitek.com.au.
REMEMBER: Always specify and use Engineered Building Products.