Timber Framing Anchor MiniGrip from MiTek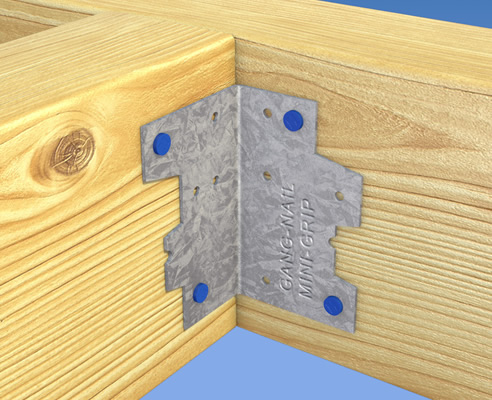 MiTek's MiniGrip is a general-purpose timber-framing anchor that joins two timber members at right angles. It is ideal for use on pergolas, timber railings and decorative fences, crate and frame manufacture. Heavy galvanizing ensures long life. MiniGrips eliminate notches, halved joints and other difficult and time-consuming carpentry techniques, making them ideal for both the professional builder and home handyman.
MiTek's MiniGrip is an Engineered Building Product. It has been designed and manufactured in accordance with ISO 9001 and meets all the requirements of the National Code Series and Australian Standards. Installation instructions, including product specifications can be found in the MiTek MiniGrip data sheet. This can be accessed via the FREE, MiTek EasyCat App or downloaded from the MiTek website: mitek.com.au
REMEMBER: always specify and use Engineered Building Products.
Please view: *Data sheet