Connect Truss with CreeperConnector from MiTek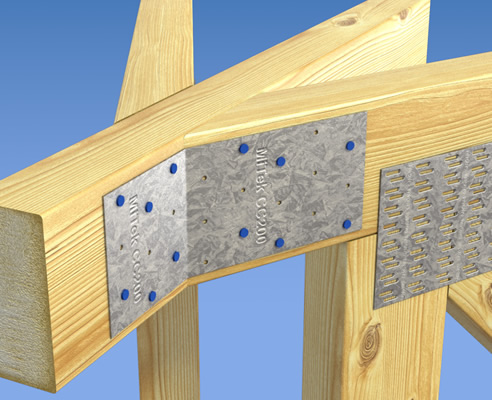 MiTek CreeperConnector
MiTek CreeperConnectors connect jack trusses to hip trusses. They can also connect half trusses or cut-off trusses to boomerang girder trusses. CreeperConnectors are available in two forms: CC200 for 0 to 12.5° pitch chords, which is suitable for both left and right hand configurations, and CC200L (LH) and CC200R (RH) for 15 to 25° pitch chords.
MiTek CreeperConnectors are Engineered Building Products. They have been designed and manufactured in accordance with ISO 9001 and meet all the requirements of the National Code Series and Australian Standards.
Installation instructions, including product specifications can be found in the MiTek CreeperConnector data sheet. This can be accessed via the FREE, MiTek EasyCat App or downloaded from the MiTek website: mitek.com.au
REMEMBER: always specify and use Engineered Building Products.