Ceiling Bracket to Non Load Bearing Walls - BraceWall by MiTek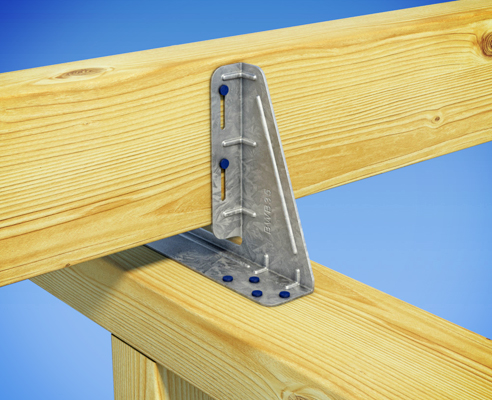 MiTek's BraceWall Bracket connects the ceiling diaphragm to the top of non load bearing walls and enables lateral loads to be distributed into bracing walls in accordance with AS1684.2 and AS1684.3 "Residential Timber-Framed Construction" clause 8.3.6.9 and AS1684.4 clause 8.3.2.8. Each BraceWall Bracket replaces a pair of timber shear blocks. It also acts simultaneously as an InternalWall Bracket and is faster and easier to install than timber shear blocks.
MiTek's BraceWall Bracket is an Engineered Building Product. It has been designed and manufactured in accordance with ISO 9001 and meets all the requirements of the National Code Series and Australian Standards. Installation instructions, including product specifications can be found in the MiTek BraceWall Bracket data sheet. This can be accessed via the FREE, MiTek EasyCat App or downloaded from the MiTek website: mitek.com.au.
REMEMBER: always specify and use Engineered Building Products.