Fix Rafters & Trusses to Top Plates with CycloneTie by MiTek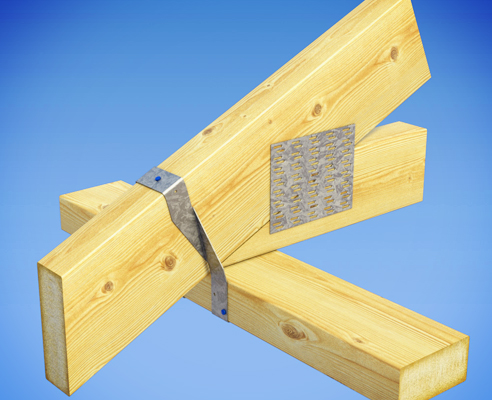 MiTek CycloneTies are used to fix purlins, rafters and trusses to top plates and timber lintels in areas subject to cyclonic and high wind conditions. CycloneTies are available in 180mm, 400mm, 600mm, 900mm and 1200mm lengths. All have pre-bent legs for quick installation and pre-punched holes for easy fixing. For maximum performance, fix with MiTek 30 x 2.8mm hot dipped galvanized reinforced head nails.
MiTek CycloneTies are an Engineered Building Product. They have been designed and manufactured in accordance with ISO 9001 and meet all the requirements of the National Code Series and Australian Standards. Installation instructions, including product specifications can be found in the MiTek CycloneTie data sheet. This can be accessed via the FREE, MiTek EasyCat App or downloaded from the MiTek website: mitek.com.au.
REMEMBER: always specify and use Engineered Building Products.