ExtraHeavy Universal Girder Bracket from MiTek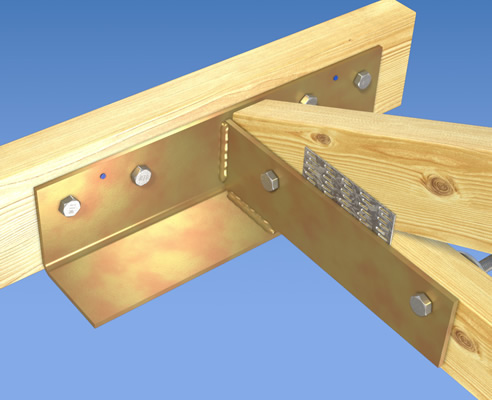 MiTek's ExtraHeavy HiLoad Girder Bracket secures heavily loaded trusses, like truncated girder and secondary girder trusses to primary girder trusses.
It will support trusses 35mm to 90mm thick...and is suitable for girder truss bottom chords of 130mm and deeper. The ExtraHeavy HiLoad Girder Bracket has a long cleat to prevent the twisting of the bottom chord of the girder truss. Plus, the supported truss can be located on either side of the cleat, making the location of the bracket much simpler.
The cleat also has a cut away section, which avoids the possibility of interference with ceiling linings.
MiTek's ExtraHeavy HiLoad Girder Bracket is an Engineered Building Product. It has been designed and manufactured in accordance with ISO 9001 and meets all the requirements of the National Code Series and Australian Standards.
Installation instructions, including product specifications can be found in the MiTek ExtraHeavy HiLoad Girder Bracket data sheet. This can be accessed via the FREE, MiTek EasyCat App or downloaded from the MiTek website: mitek.com.au
REMEMBER: always specify and use Engineered Building Products.