Cultured Stone for Hamptons-Style Home by PGH Bricks & Pavers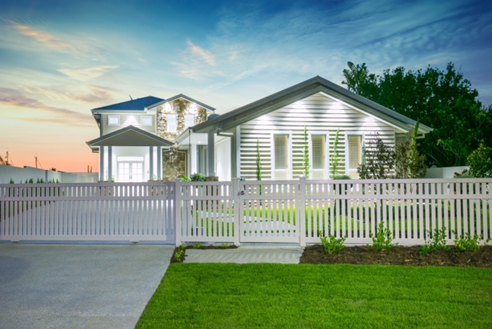 When seeking a material to create a stand-out façade for a Hamptons-style home in Raby Bay, Queensland, there was only one option for Landmark Building and Developments.
Cultured Stone® by Boral® was the natural choice for creating a striking design feature that would perfectly complement the home's weatherboard-look façade.
"The owners wanted to stay true to the original Hamptons aesthetic of the house and development, yet incorporate a unique design feature to enhance street appeal and help their home stand out," said Nat Bylund, director of Landmark Building and Developments.
"We chose Cultured Stone by Boral to create a textured stone wall because it is a high-quality, easy to install and beautifully finished alternative to expensive natural stone," he said.

13 15 79
NSW: 75 Townson Road, Schofields, NSW, 2762
QLD: Gate 1, Kimberley Street, Oxley, QLD, 4075
VIC:191 George Street, Wantirna South, VIC, 3152