High-End Beachside Cultured Stone from PGH Bricks & Pavers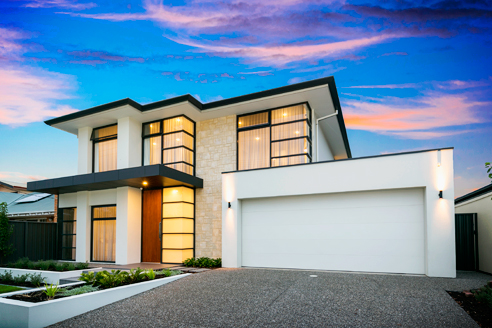 Cultured Stone adds character and style to Adelaide beachside home.
Cultured Stone® by Boral® has added final flourish to the façade of a luxury home in the high-end Adelaide suburb of Glenelg South.
The stunning 400-square-metre home was designed by renowned designer Clint Girardi of Girardi Design and built by boutique custom builder Camporeale Klemm Built (CK Built). Located just a short walk to the popular Jetty Road and down the road from the beach, the home beautifully combines contemporary and classic design.
To meet the brief, designer Carmel Siciliano used a combination of modern, natural materials for the façade and lots of glass to let the light in. Cultured Stone was applied to the main blade of the building and extended into the interior entrance foyer, bringing texture and character to the space.
"Cultured Stone has the classic stone look we were seeking for the project's exterior and perfectly complemented the white render and timber. It was used alongside concrete-look flooring in the interior and brought an element of the outdoors into the home, which the client loved," said Carmel.

13 15 79
NSW: 75 Townson Road, Schofields, NSW, 2762
QLD: Gate 1, Kimberley Street, Oxley, QLD, 4075
VIC:191 George Street, Wantirna South, VIC, 3152