New Real Brick Interior Facing from PGH Bricks & Pavers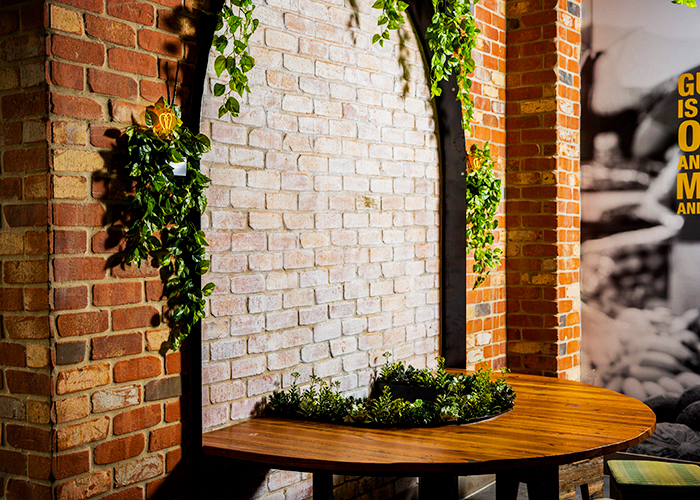 Experience real brick in your interiors with Brick Facings from PGH
When designing hospitality and retail interiors, finding materials that are warm, welcoming and work with your client's brief can be challenging. And while this has long been the case for the hospitality sector with many cafes, bars and hotels at the forefront of global interior design trends, it's certainly a more recent challenge for the retail sphere.
The rapid rise of ecommerce means physical retailers have to fight harder than ever for customers and, as such, a space's fit out is now just as important as the merchandise within. Focusing on 'customer experience' is crucial to the survival of today's retailer and the savvy ones are responding with stylish, intimate, trendy interiors that entice customers away from their online trolleys.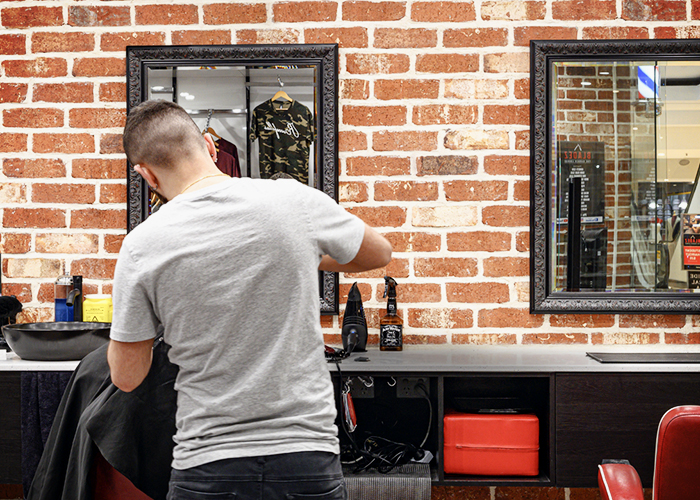 One of the biggest trends to emerge within hospitality design over the past few years is the use of natural materials, particularly exposed brick, as an interior design feature. In addition to creating that much sought-after New York warehouse vibe, exposed brick has the inherent ability to infuse spaces with genuine character that makes its occupants feel more engaged and connected. The texture of real brick combined with the multitude of options for colour, depth and tonal variation, or simply as a textured backdrop for a painted finish, delivers an authentic design aesthetic like no other.
Designers and shop fitters wanting to create this look in their next project will love PGH Bricks' new Brick Facings. So what exactly is a Brick Facing? Basically, the front face of a full brick is placed through a cutter to perfectly pre-cut the front face piece off, creating a brick tile, approx. 18mm in thickness. Packed and supplied as pre-cut facings, this is then applied to a surface with an adhesive, a process often referred to as 'lick and stick'.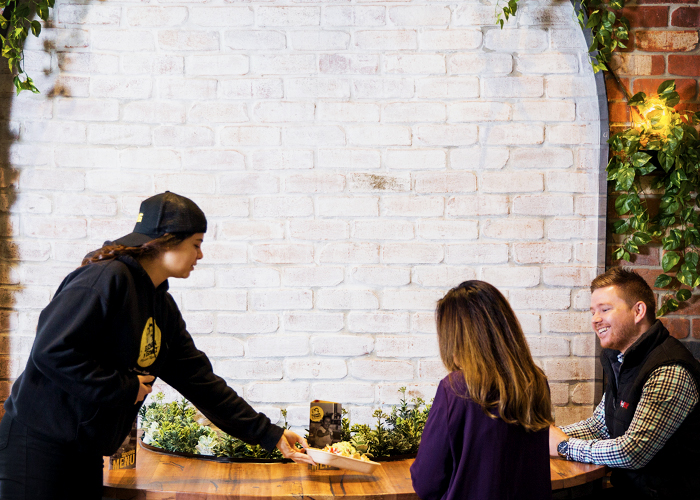 Whilst stock is always carried on hand for the PGH Manhattan range (an industrial, recycled-look style) and the Morada range (a smooth surfaced range in colour-through Nero and Blanco) PGH can offer facings for any of their +350 bricks, ensuring endless design possibilities and of course matching to exterior PGH full brick used in the build for inside and outside consistency.
"Brick Facings have been launched in response to constant requests and intensified demand from interior designers looking to create a genuine brick look and feel in cafes, restaurants and retail environments," says Jai Sanderson, General Manager Marketing at PGH Bricks & Pavers for CSR Ltd. "Creating bespoke hospitality and retail designs using the authenticity and texture of real clay brick, made possible by use of Brick Facings, lends itself to beautiful, rich spaces that exude depth, integrity and a more welcoming atmosphere."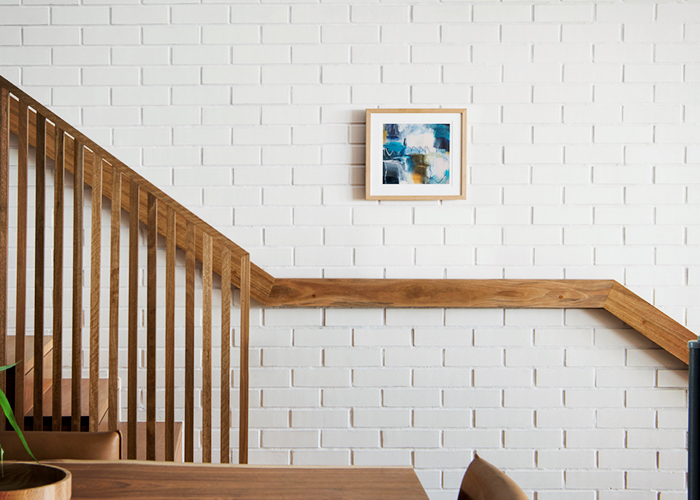 In essence, Brick Facings allows designers to select any brick from the current PGH range and apply this as a facing for their next project. For seamless design features and walls using Brick Facings, corner options are also available. Installers simply need to prepare the surface, making sure it's clean and free from dirt or any other foreign material that might inhibit the bonding process, and ensure the adhesive they have selected is suitable for both clay masonry and the substrate being adhered to. For best results, PGH recommends using a proprietary adhesive and cement mortar or grout.
PGH is increasingly offering solutions that allow architects, builders and consumers to enjoy the beauty of brick in places they couldn't previously, with products such as Corium, Avante and InBrick. Brick Facings has extended this offering and is particularly well suited for creating new interior surface textures or for reskinning existing surfaces, providing the look of real brick in a lighter format that's suitable for 'fixing' internally to surfaces within cafes, bars and shops.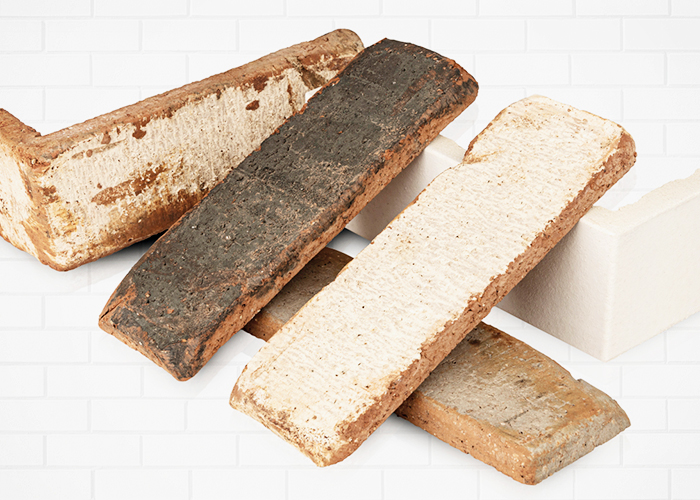 The ultimate design solution for new commercial projects or tired spaces that need revamping, Brick Facings will enliven any interior. Retailers can create stores that excite the shoppers' senses and encourage them to browse for longer while hospitality clients will benefit from delivering stylish, cosy interiors that customers want to visit time and time again.
For more information visit www.pghbricks.com.au.