Luxury Lang Mursten Long Format Bricks from PGH Bricks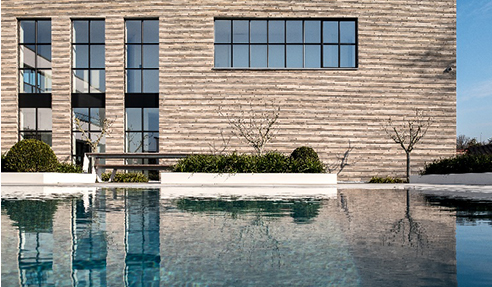 PGH Bricks enters the luxury market with Lang Mursten range of long format bricks
Architects searching for a building material that is out of the ordinary will welcome the arrival of the Lang Mursten range in Australia - a range of extra-long format, water-struck clay bricks, exclusively imported from Denmark. Defined by its sleek, elongated form, this rustic yet contemporary brick delivers an elevated aesthetic to luxury builds whilst still accentuating the raw, authentic beauty of clay.
Crafted through environmentally sound and sustainable practices, the Lang Mursten range is manufactured by one of the largest and most renowned brick makers in Scandinavia, with more than 100 years of traditional brick making expertise. As such, the range bears all the hallmarks of typical Danish design: edgy and stylish with exquisite craftsmanship that draws on the nation's heritage of high-quality production materials.
Curated using a very delicate process, it takes a special machine to shape these bricks, as well as extensive research and development in clay mixture to develop blends that meet the company's strict quality requirements.
PGH Bricks prides itself on technical superiority and a desire to design bricks suited to creative projects. The Danish have long been at the forefront of furniture and home design, and are masters at bringing contemporary twists to classic materials. The Lang Mursten range is no exception.
These extraordinary bricks are ideal for clients who value high quality and individuality above all else. From their style and size to the unique colour options available, Lang Mursten bricks provide homeowners with a look that's completely fresh within the residential landscape. Their long, thin form (468 x 108 x 38mm) accentuates the linearity of contemporary architecture whilst their gritty, textured finish offers warmth and personality.
Every brick features slight variations, delivering an imperfect, handcrafted look, which is achieved through the water-struck moulding process. Moulds are lubricated with water to keep the clay from sticking and once filled, the excess clay is 'water-struck' from the top of the moulds. This is what gives the bricks their unusual texture and finish. The final result after firing is a textural patina that has never been replicated by any other brick making process.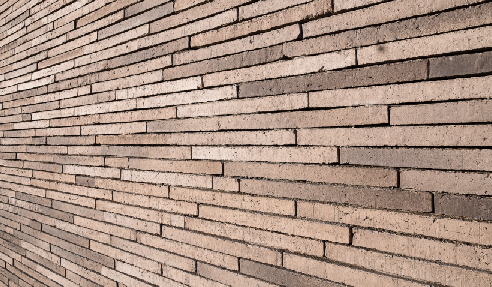 The Lang Mursten range is available in four sophisticated colourways - all named after famous Danish architects and perfectly on trend within the Scandinavian design world:
Gehl - a dramatic charcoal colour that is at once warm yet moody, with a matt finish and tonal variations for added depth and interest.
Lund - dark earthy hues blend with softer sandy ones to create a tactile, rustic finish.
Larson - for those after something lighter, Larson juxtaposes various shades of pale grey with a roughened, textured finish for a contemporary, natural aesthetic.
Utzon - warmer shades of clay are organically interspersed with its cooler counterparts to create a stunning tonal variation, coupled with an imperfect texture for a look that's extraordinary yet timeless.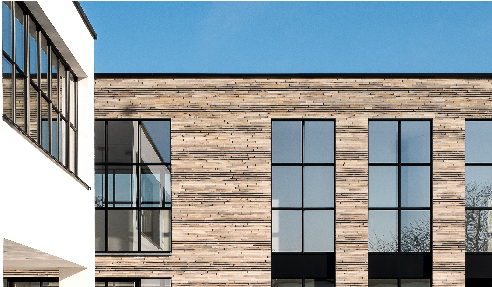 "For the high net worth client seeking a custom residential design, for many years it has been a dry pressed solid brick that has been used in design to best suit this segment," says Jai Sanderson, General Manager Marketing for PGH Bricks & Pavers at CSR Ltd. "However we listened to our architects' yearning desire for something new in brick to be creative with - something out of the ordinary.
"The Lang Mursten collection is our most luxurious brick range yet," continues Sanderson. "Our team went beyond our shores to search globally for something that not only met the highest pinnacle of quality but also stood out as something uniquely different. We are thrilled to launch this new brick that is not only exceptionally elegant to design and build with, but delivers breathtaking colour and texture from the bespoke water-struck method of manufacture, creating an organically raw surface finish."
For further information, visit www.pghbricks.com.au.