CORIUM Brick Cladding System from PGH Bricks & Pavers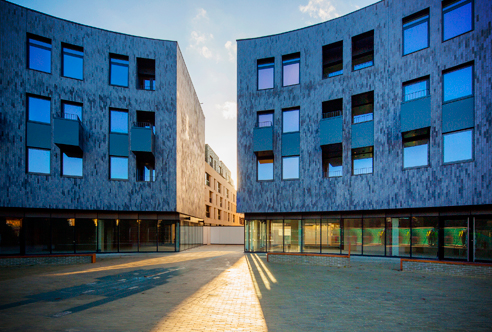 PGH Bricks & Pavers introduce the latest evolution in building with brick to Australia: CORIUM.
Building at height with brick is now a reality.
Architects can now bring any design to life with the launch of CORIUM, a unique brick look, ventilated rainscreen façade system that enables architects and designers to create truly original and bespoke building finishes.
Distributed exclusively by PGH Bricks & Pavers, CORIUM is lightweight, making it easy to use, and providing the natural beauty of real brick at height.
Incredibly versatile and quick to install, CORIUM is an end-to-end system that can deliver design impact for mid to high-rise buildings, whether new construction or re-cladding projects. Significant cost savings can also be achieved due to reduced construction times.

13 15 79
NSW: 75 Townson Road, Schofields, NSW, 2762
QLD: Gate 1, Kimberley Street, Oxley, QLD, 4075
VIC:191 George Street, Wantirna South, VIC, 3152