Era Polymers foam pigments - fluoro, translucent and more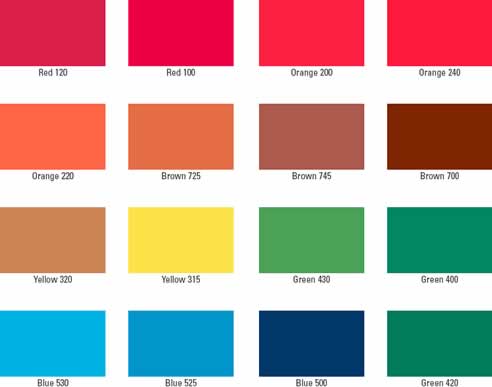 Era Polymers has a comprehensive range of pigments for all kind of pigmentation. The main range are compatible with our elastomers and foams. For marine applications or where a bright colour is required the fluoro colours are ideal.
Era also has a range of dyes under the trade name 'Reactint' which can produce translucent colours or be used as 'brand markers' where a hint of colour is required to identify parts or product lines.
Other unusual colours are also available such as fluorescent markers, which glow under UV light.
All Erapol elastomers are supplied uncoloured. This allows the processor to change the colour of each pour by the addition of a pigment. A variety of colours are avaliable in a concentrated liquid paste form. Colouring your products can help identifiy the different grades within your product range.
The pigment is dispersed in dioctyl phthalate to ensure complete chemical compatability with all Erapol polyurethanes. The pigments are used for industrial purposes only, especially for polyurethane elastomers, they should not be used for foodstuffs.