Neutral Mould-Resistant Sealant for Stone from MAPEI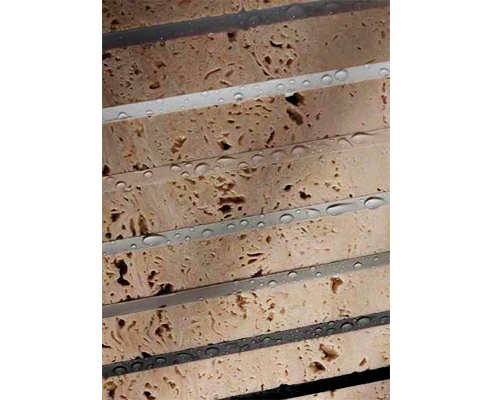 Mapesil LM is a solvent-free sealant with a low modulus of elasticity specifically formulated for sealing materials sensitive to acids and plasticising agents, marble, granite, sandstone and quartz thanks to its chemical nature which deters surface bleeding or the migration of plasticising agents which would otherwise stain the substrate.
The chemical characteristics of the product also make it perfectly suitable for particularly delicate materials such as mirrors, bricks, cellular concrete and varnished or enamelled wood.
Mapesil LM generally forms an excellent bond on nonabsorbent substrates too, such as glass, ceramic, clinker, enamelled surfaces, water and solvent-based varnish, metals in general and on various types of plastic. It is also suitable for contact with absorbent mineral substrates such as concrete, render and fibre-cement.