DIY Venetian Plaster Rust-On Finish from Lustre FX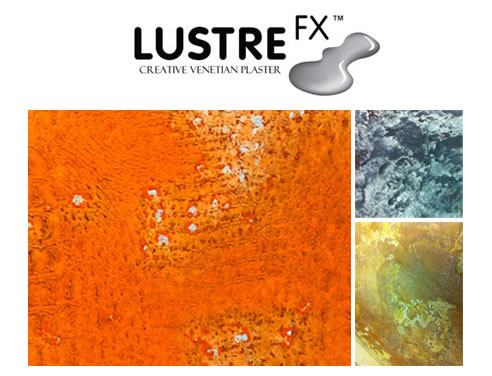 New Lustre FX - DIY Venetian plaster rust-on finish
It's full steam ahead with new and innovative finishes!
Lustre FX is proud to launch their new DIY plaster products including our revolutionary 'Rust-On'. This product enables any handy-person to create stunning walls with a REAL rust finish that is tactile, commercial quality and above all easy to apply. 1-day affordable courses are also available at our state of the art factory in Canberra.
These finishes are the perfect complement to the existing metal finishes and polished Venetian plaster finishes within our range.
For all your decorative metal coatings, polished Venetian plaster, signage and fabrication needs contact us today.
http://www.lustrefx.com.au
phone: 02 6260 2153