Versatile Concrete Coatings from Lustre FX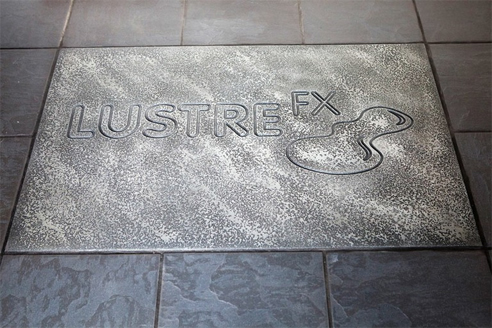 Lustre-Crete was developed in 2010 and is a patented cutting edge, versatile alternative to solid concrete. It is extremely popular globally with designers and architects, Lustre-Crete can be applied by perfectly integrating it to virtually any surface. This new concrete technology offers huge advantages both decoratively and functionally for interior and exterior scenarios. The design possibilities are endless with patterns, textures and tints all achievable.
On an industrial level Lustre-Crete is ideal for repairing and resurfacing cement render, concrete stair and risers, concrete sub-floors, filling and patching cracks in walls, ceilings, window and door frames and can be used to form ramps from 2mm - 32mm. Mixed mortar sets after 15-20 minutes and can subjected to foot traffic after 2-3 hours at 20°C
LUSTRE-CRETE is a rapid hardening, drying, and slump-free mortar for internal, external, decorative and industrial use.