Custom Bathroom Surfaces by Lustre FX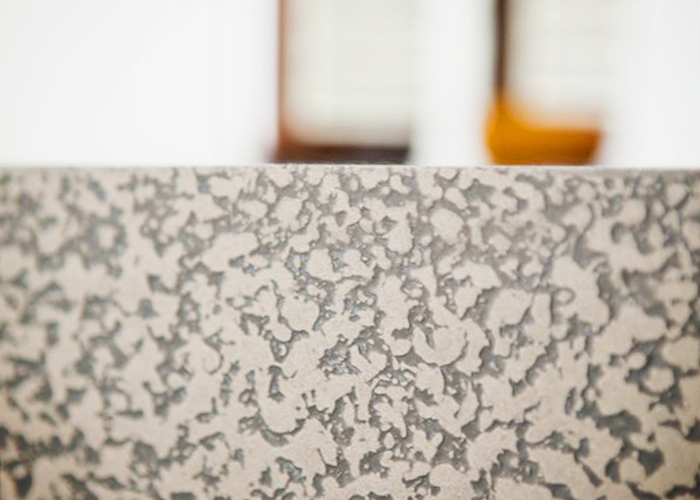 Customise your bathroom surfaces with Lustre FX metal coatings. These are a unique, affordable alternative to stone, marble, sheet metal, plaster, or other paint finishes. Plus, they can be applied to almost any substrate.
Lustre FX metal coatings are coating mixtures made up of 75% pure sintered metal. They are applied via a cold spray process wherein the substrate is prepared, sprayed, cured, polished, then finished. Lightweight and suitable for any interior and exterior surface, Lustre FX metal coatings offer enhanced durability and a more lustrous finish when compared to metallic paint. They are also an excellent alternative to typical methods of plating, foundry metal, chrome plating, or vacuum. Not least and unlike powder coating, Lustre FX metal coating is not baked on. By utilising a cold spray process, you can avoid substrate distortion.
These bespoke coatings can easily enhance the appearance of any residential or commercial building project. They are a contemporary alternative to traditional decorative options on the market.s For more information on these contemporary custom bathroom surface coatings by Lustre FX, please visit lustrefx.com.au today.