Clear Floor Finish Eracoat RAPID MDI Gloss by Era Polymers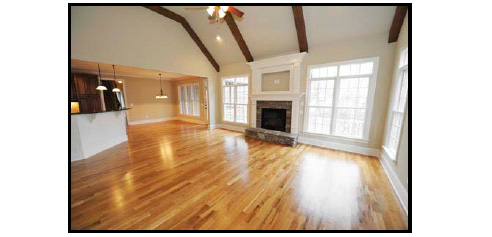 Eracoat RAPID MDI Gloss
Ideal for professionals in a hurry!
Like the other products in the Eracoat range, Eracoat RAPID MDI Gloss gives a tough, clear gloss finish, with good abrasion, and chemical resistance.
It is suitable for all interior timber, cork and particleboard floorings enhancing their natural appearance.
Eracoat RAPID:
QUICK turnaround from start to finish
Cut your job time in half
Recoat in 2 - 4 hours
Walk on in 1 hour
Applicator can apply 1 coat of sealer and 2 coats of gloss in just 1 day.
Less inconvenience to your customer
TDI FREE
A single component MDI based polyurethane system
No lingering odours
For more information on Eracoat RAPID or the other products within the Eracoat Floor Coating Range; please contact; Craig Kennedy on 0412 183 375, who will be happy to assist you with your floor coating enquiries.